This is an archived article and the information in the article may be outdated. Please look at the time stamp on the story to see when it was last updated.
As a new parent, the idea of introducing solid foods to your little one can be overwhelming. But with baby-led weaning, you can trust your baby to lead the way and make the transition from breast milk or formula to solid foods a natural, enjoyable experience for both you and them.
Once you learn more about the benefits of baby-led weaning and all the necessary equipment, the process should seem less daunting.
In this article: Maxi-Cosi 6-in-1 Minla High Chair, Bubba Bear Long-Sleeved Baby Bib and Ez Pz Tiny Cup.
What is baby-led weaning?
Baby-led weaning is a method of introducing solid foods to babies that lets them control the amount of food they eat and the pace at which they eat it. You give babies finger foods they can pick up and eat on their own rather than spoon-feeding pureed foods. Baby-led weaning typically begins around 6 months of age, when babies are developmentally ready to sit up and grasp objects.
What are the benefits of baby-led weaning?
These are some of the benefits of baby-led weaning.
Encourages self-feeding: By letting babies feed themselves, baby-led weaning promotes babies' independence and self-confidence. They learn to control the pace and amount of food they eat and develop fine motor skills and hand-eye coordination as they pick up and manipulate food.
May promote healthy eating habits: Baby-led weaning lets babies explore different textures and flavors, which can lead to a more varied and healthy diet in the long run.
Respects babies' hunger and fullness cues: Baby-led weaning encourages babies to listen to their own bodies and learn to regulate their own hunger and fullness cues. This can lead to a healthier relationship with food.
Reduces the risk of choking: Since babies control the size and texture of the food they eat using this weaning method, it reduces the risk of choking. It also encourages babies to chew and mash food, which further decreases the risk of choking.
Saves time and effort: Parents don't need to spend time pureeing and spoon-feeding. This saves time and effort and lets parents enjoy meals together with their babies.
Saves money: With baby-led weaning, you don't need expensive baby food processors, purees and jars, so it's more cost-effective than spoon-feeding.
What do you need for baby-led weaning?
Although you'll be letting your baby get on with feeding themself, there's still plenty you'll need for successful baby-led weaning.
High chair or booster seat: A high chair or booster seat lets your baby sit upright and be at the same level as the family during mealtimes, making it easier for them to reach and grab food.
Mat: A mat keeps the area around the high chair or booster seat clean by catching any food your baby drops. This is sometimes called a splat mat.
Bib: Babies inevitably make a mess when learning to feed themselves. Bibs help keep their clothes clean during mealtime.
Soft-tipped feeding utensils: These are great for babies to use on their own when they transition from using just their hands.
Plates and bowls: You'll need plates and bowls for any foods that can't go directly on the tray of a high chair or for when you want your baby to sit at the table.
Sippy cup or open cup: Your baby needs to learn to drink from a cup to stay hydrated. Many baby-led weaning enthusiasts prefer to teach babies to drink from small open cups right away, but it's okay if you want to start with a sippy cup.
Best products for baby-led weaning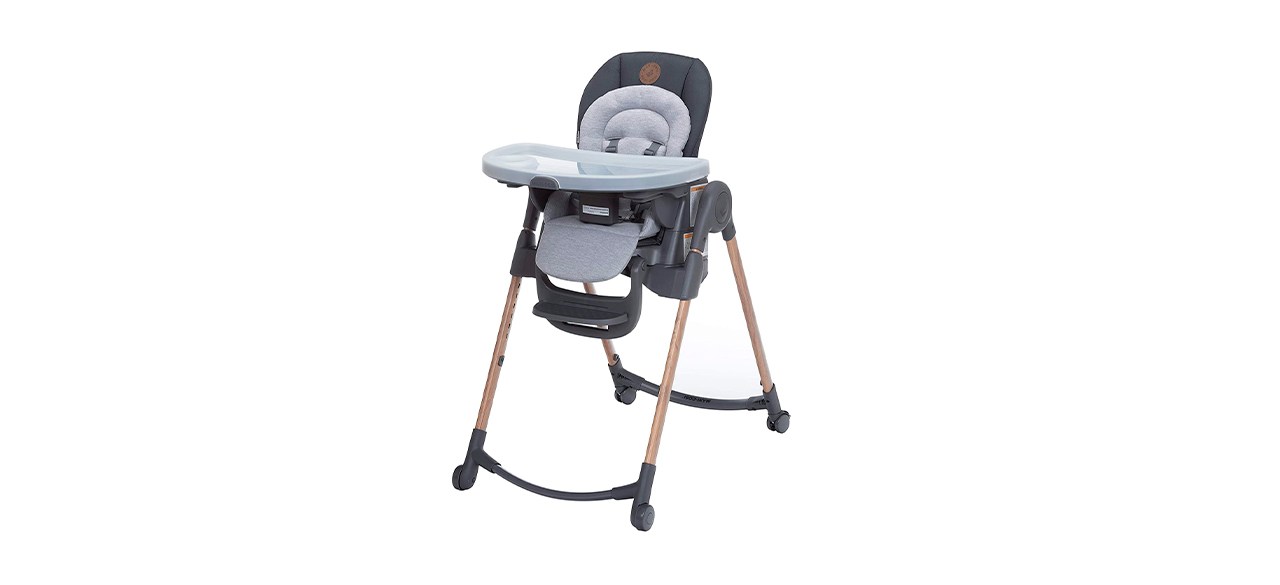 Maxi-Cosi 6-in-1 Minla High Chair
The large, smooth plastic tray is easy to clean and the seat pad is machine-washable, so it's perfect when baby-led weaning gets messy. It has six modes and can convert from a standard high chair to a booster for older babies and toddlers to sit at the table.
Sold by Amazon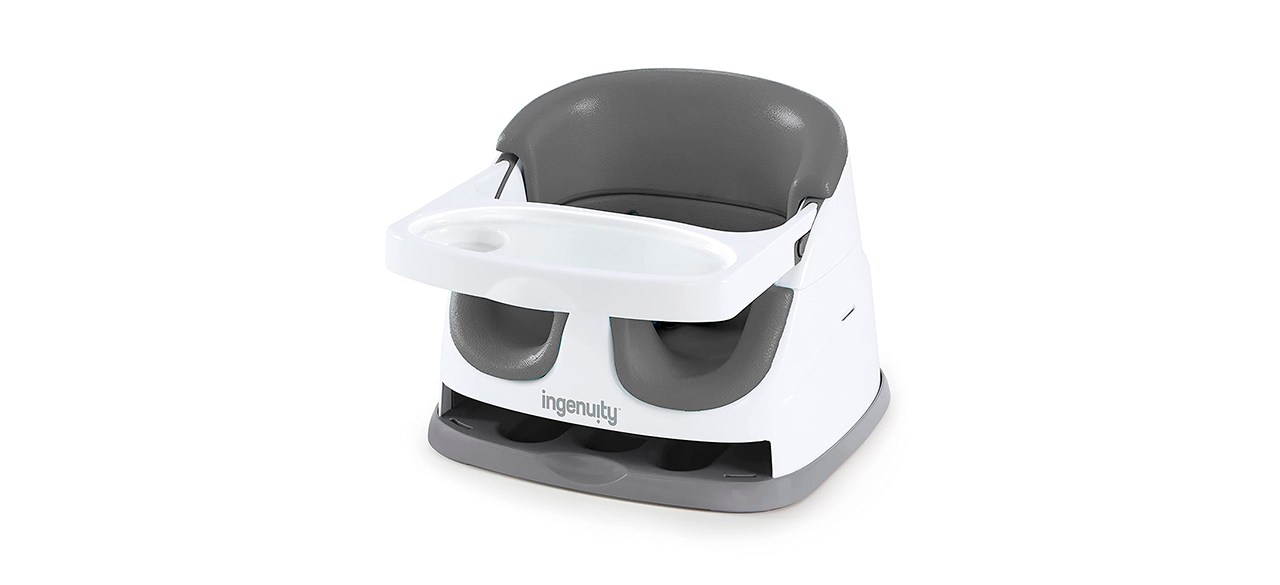 Ingenuity Baby Base 2-in-1 Booster Feeding and Floor Seat
If you want your baby sitting at table height, close to the action, this booster seat is ideal. It lets babies join in with dinnertime more naturally. You can also use it as a floor seat.
Sold by Amazon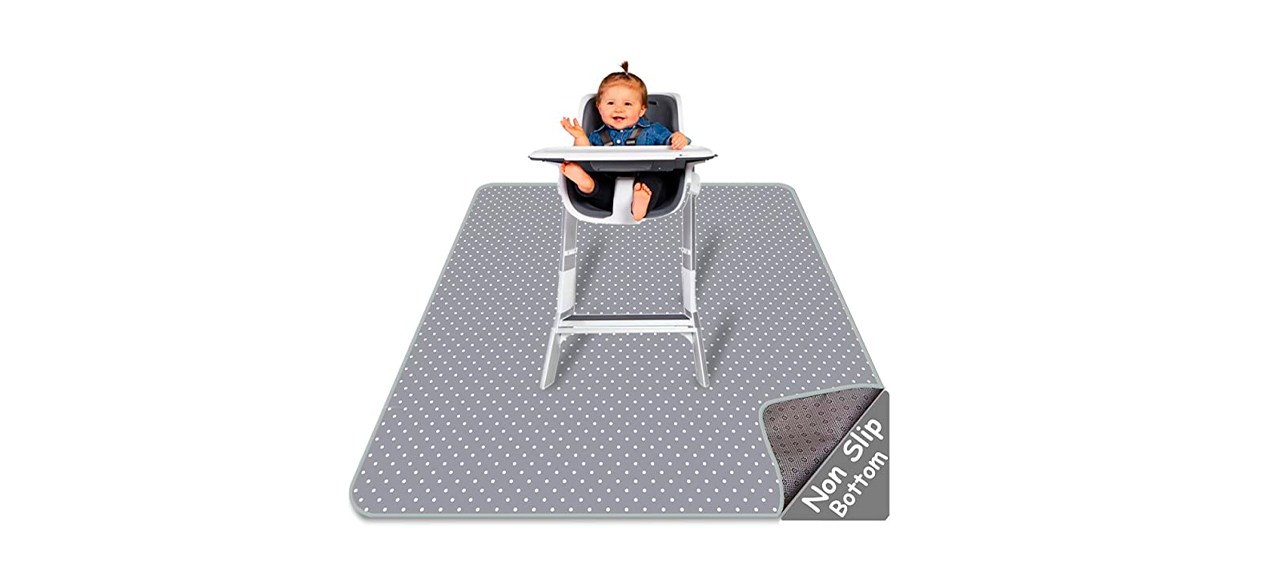 Alnoor USA Splat Mat for Under High Chair
Measuring a whopping 51 by 46 inches, this splat mat catches anything your baby might drop or throw from the high chair. It's waterproof, so liquid spills won't soak through to the floor beneath. It's easy to wipe clean and has a nonslip base.
Sold by Amazon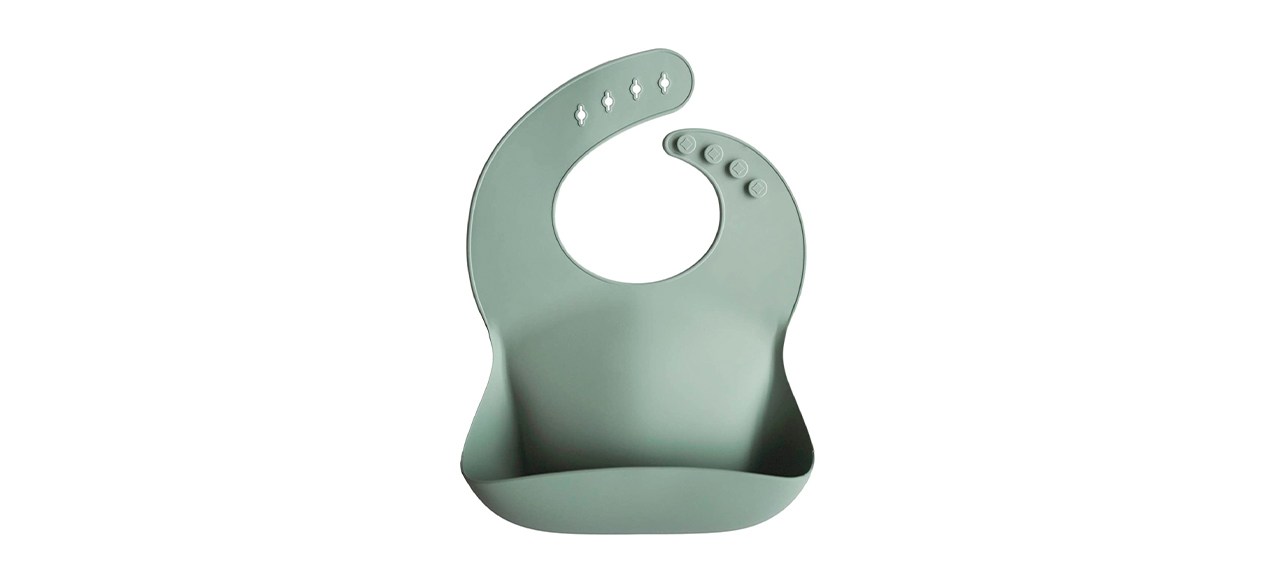 Not only is this soft silicone bib waterproof and wipe-clean, it also has a trough to catch dropped food. It comes in 33 colors and designs, including Cambridge blue, clay, rainbows and rocket ships.
Sold by Amazon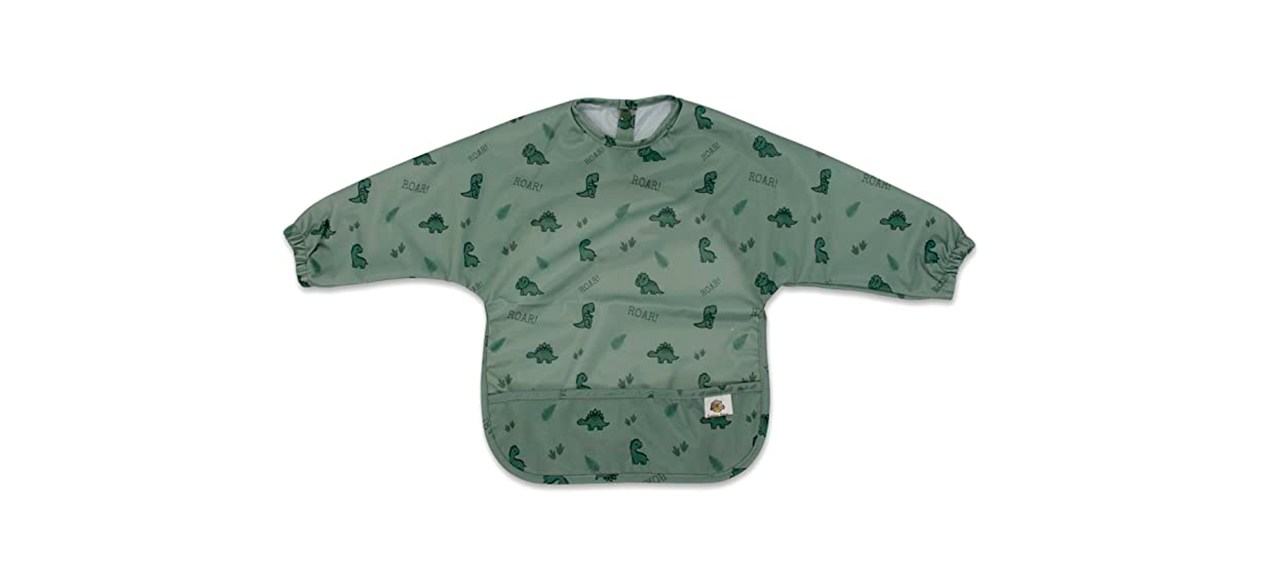 Bubba Bear Long-Sleeved Baby Bib
If you're expecting a serious mess, this long-sleeved smock bib keeps babies cleaner than conventional bibs. It's made from recycled polyester, a more eco-friendly choice than many of a similar design.
Sold by Amazon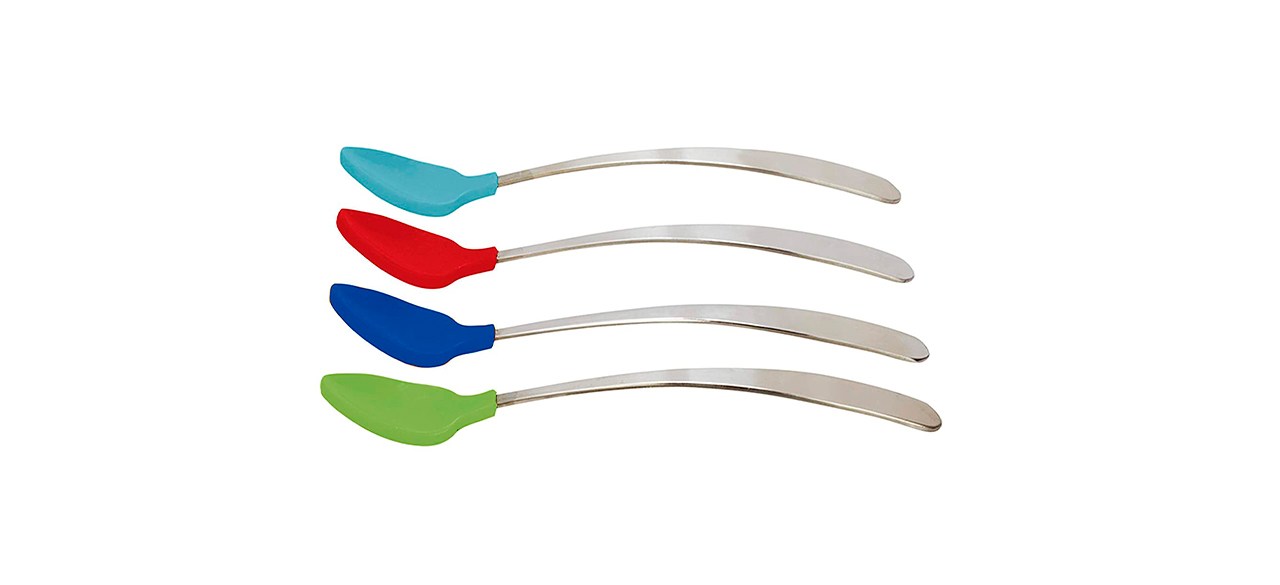 Nuk First Essentials Soft-Bite Infant Spoons
The soft silicone tips make these spoons a safe choice for babies to use to feed themselves. You get four spoons in a pack, so you have spares when they inevitably get thrown on the floor.
Sold by Amazon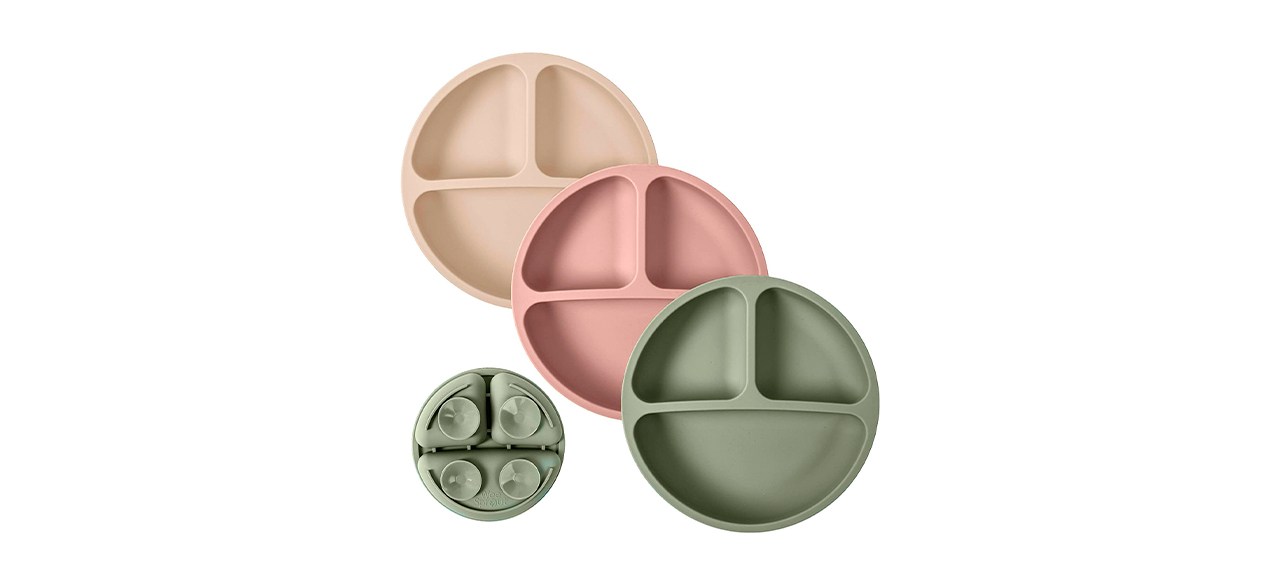 WeeSprout Suction Plates for Babies and Toddlers
Segmented into three parts, these plates keep foods separate, which some little ones prefer. The suction cups on the base keeps them firmly attached to the high chair tray or table, so they can't be launched across the room.
Sold by Amazon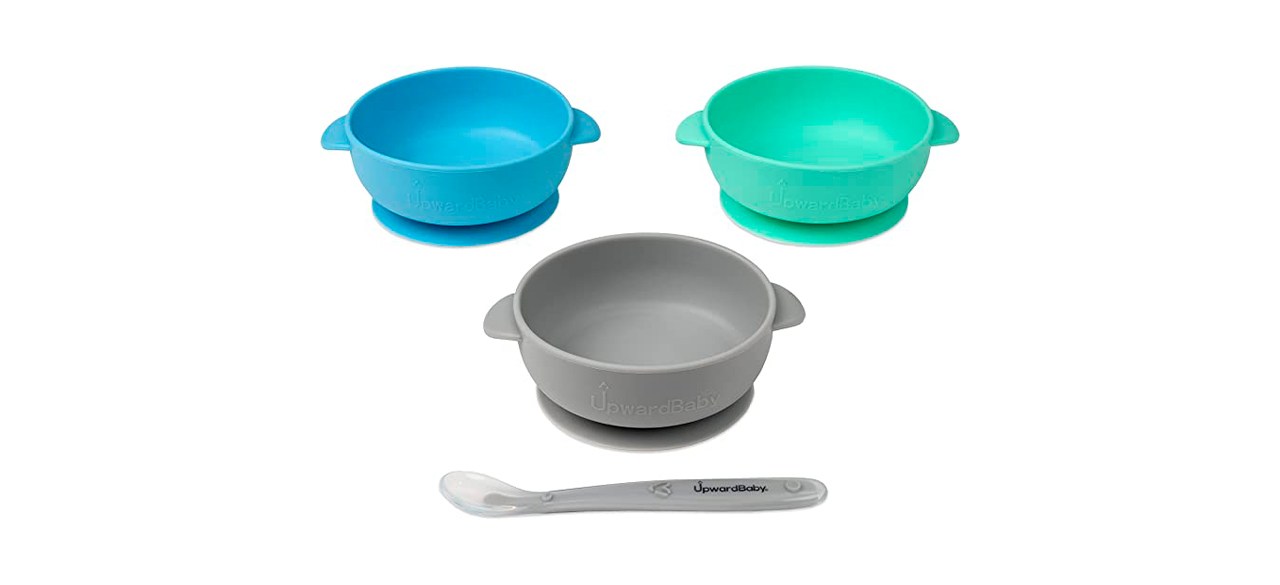 These simple silicone bowls can hold all kinds of foods for your baby to try. The suction base makes mealtimes much less messy for parents and caregivers. You get three bowls in a pack, plus a bonus silicone spoon.
Sold by Amazon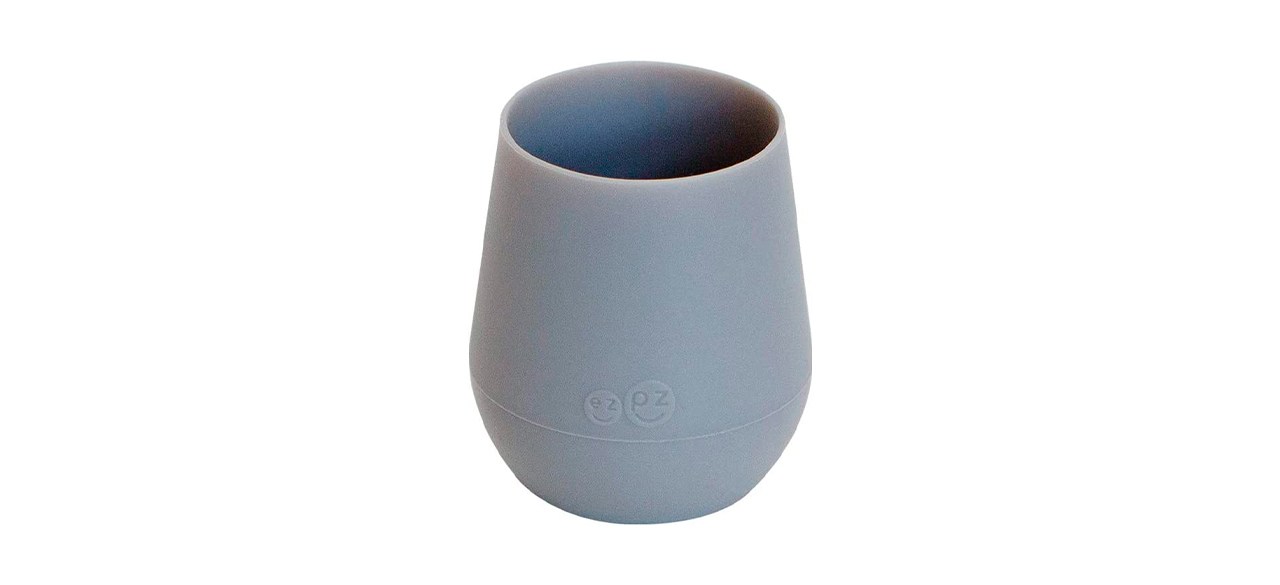 With a weighted base for topple-resistance, this tiny cup is perfect for teaching babies to drink from an open vessel from an early age. It's made from soft silicone, so it won't hurt your baby's mouth or damage any emerging teeth.
Sold by Amazon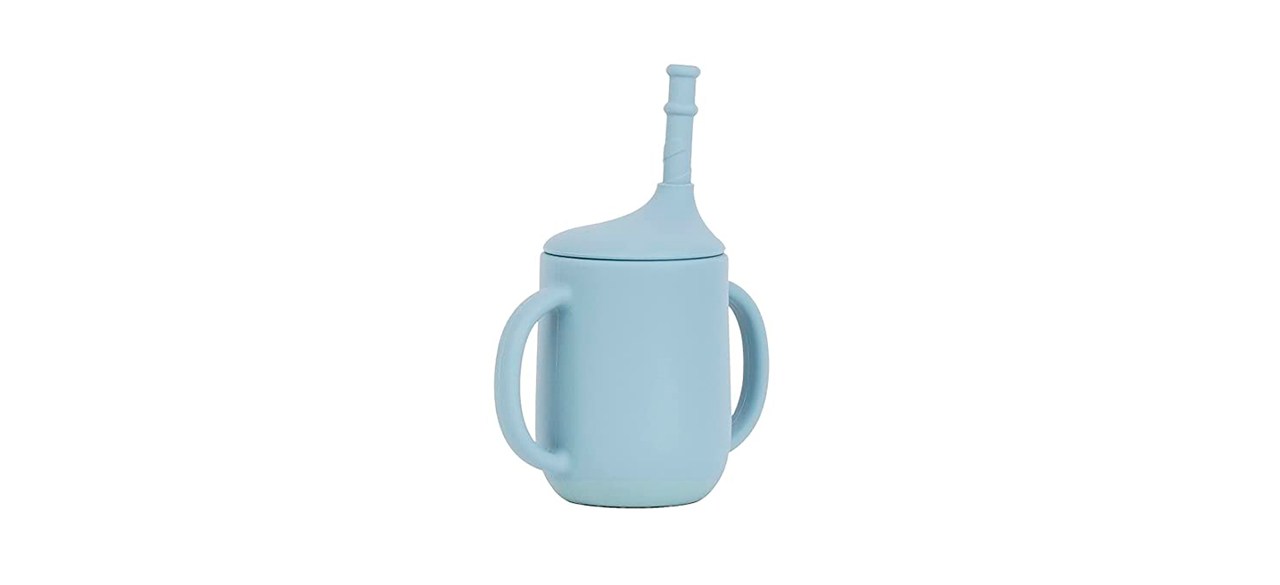 Seposeve Silicone Sippy Cup with Straw
The soft silicone straw built into the lid provides an alternative to open cups for those who are worried about spilling. It can be converted to an open cup by removing the lid when your baby is ready.
Sold by Amazon
Want to shop the best products at the best prices? Check out Daily Deals from BestReviews.
Sign up here to receive the BestReviews weekly newsletter for useful advice on new products and noteworthy deals.
Lauren Corona writes for BestReviews. BestReviews has helped millions of consumers simplify their purchasing decisions, saving them time and money.
BestReviews spends thousands of hours researching, analyzing, and testing products to recommend the best picks for most consumers.
Copyright 2023 BestReviews, a Nexstar company. All rights reserved.