UPDATE (Sept. 6, 2021) — Based on a new reconstruction report that determined Dupler was the driver, all charges against Kaplan have been dismissed.
BOONE COUNTY, Ind. – A Zionsville man was arrested Wednesday in connection with a crash that killed his friend in October 2016.
Jack Henry Kaplan, 22, is accused of lying about being a passenger in the crash that killed James Dupler, 21, on County Road 300 South. According to a probable cause affidavit, detectives believe Kaplan was actually driving the vehicle.
Originally, Kaplan told officers that he was "too intoxicated" to drive his vehicle, so he had Dupler drive instead. The Boone County Sheriff's Office says questionable remarks and strong evidence proved otherwise to prosecutors.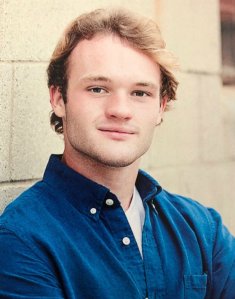 "At the scene, Dupler was found outside of the vehicle near the driver's door, but injuries and evidence tell a different story," said the sheriff's office in a release.
Authorities say another cause for concern was the fact that Kaplan called his father before dialing 911. And in total, authorities say he was on the scene about 58 minutes before first responders arrived.
The sheriff's office says investigators and the county's fatal alcohol crash team tirelessly combed over all of the facts, and dug deep into the evidence to provide enough information for the prosecutor's office to take over.
Kaplan has now been charged with the following:
Failure to Remain at the Scene of an Accident, a Level 3 Felony
Reckless Homicide, a Level 5 Felony
Failure to Remain at the Scene of an Accident Resulting in Death, a Level 5 Felony
Causing Death When Operating a Motor Vehicle While Intoxicated, a Level 5 Felony
Causing Death When Operating a Motor Vehicle with an ACE of .08 or more, a Level 5 Felony
Obstruction of Justice, a Level 6 Felony
Operating a Vehicle While Intoxicated Endangering a Person, a Class A Misdemeanor
Operating a Vehicle While Intoxicated, a Class C Misdemeanor
Operating a Vehicle with an ACE of .08 or More, a Class C Misdemeanor
Public Intoxication, a Class B Misdemeanor
Sheriff Mike Nielsen applauded his department's efforts in a statement:
I am so proud of the meticulous and thorough work from our Investigations Division, Crime Scene Investigators and FACT Team in this case. It has paid off today. These evidentiary facts were found through time and diligent work; then presented to the Boone County Prosecutor's Office. They reviewed the facts and the overwhelming evidence in the probable cause affidavit, and believed there is enough to charge Mr. Kaplan with this crime. I want to extend my heartfelt sorrow to the Dupler family for their loss. This is a sad and tragic event where no one wins in the end. But, Mr. Kaplan will have his day in court, and hopefully the truth will prevail."
The family of Dupler thanked investigators in the following statement:
Our family would like to sincerely thank the tireless efforts of the Boone County Investigative Team in finding the truth and honoring James' memory. There is hope in Jesus, and a measure of peace in knowing the truth. We would also like to thank our family, friends, and Trader's Point Christian Church for their love and continued prayers of support.