This is an archived article and the information in the article may be outdated. Please look at the time stamp on the story to see when it was last updated.
INDIANAPOLIS, Ind. -- How do you surprise a World War II veteran who has risked it all and--at 95 years old--has pretty much seen it all, too?
In the case of Indianapolis 500 superfan Russ Van Treese, it's hard to say. Fortunately, the folks at Andretti Autosport had a pretty good idea. So on one very special day in May, they invited Russ to their shop on Indy's northwest side for the experience of a lifetime.
Van Treese is like a one-man history book when it comes to the Indy 500. His first was in 1923, when Russ was just 8 months old.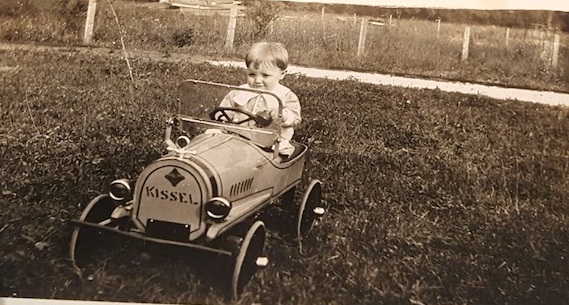 He hasn't missed a single race ever since.
This year will mark Van Treese's 92nd Indy 500. Time flies, as they say, but if you ask him about his all-time favorite finish?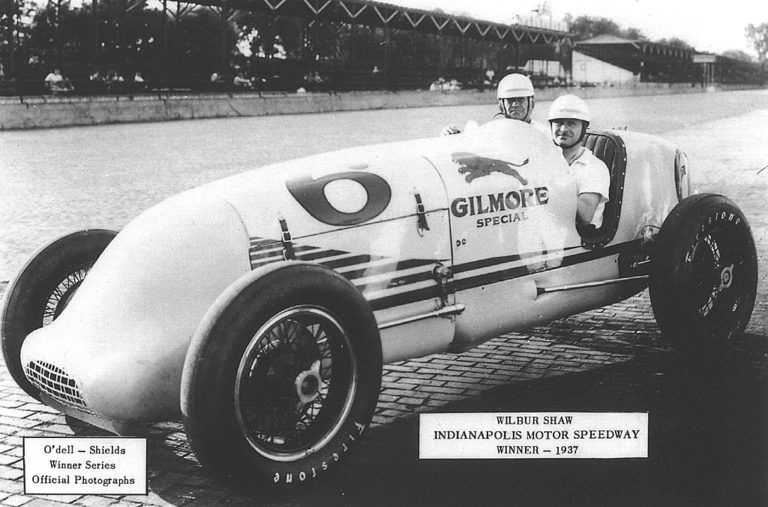 "Well, it's a long way back!" he exclaimed. "But I can remember the day [Ralph] Hepburn and [Wilbur] Shaw race that just darn near went down to the wire."
Wilbur Shaw won that year--in 1937. Five years later, the race was put on hold and Russ shipped out to serve his country as a pilot in World War II.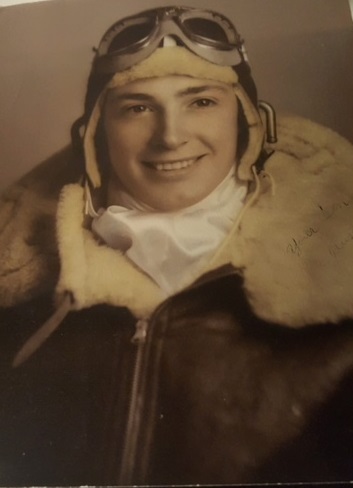 When the war ended and the race returned in 1946, so did Russ.
"It used to be you'd pack a picnic—it was a big family picnic. But today it's racing and I love the racing," he said.
No one else knows or loves racing quite like the Andrettis. So, on this special day, their worlds collided and Russ finally got to meet the man he's cheered for time and time again: Michael Andretti.
"I never thought I'd meet you!" said Van Treese.
"How are you?" Andretti asked.
"Oh I'm good! I hope to heck you win this year! I'd like to see [Andretti Autosport] go 1-2-3," said Van Treese.
"That would be all right," Andretti responded with a smile.
"I look at it as an honor," said Andretti. "A person that has been coming to our favorite race for 91 years and a guy that has experienced so much in his life but he's never actually been to a race shop before. I was so honored that we were able to make it happen for him. I think it's just an amazing story."
Racing is a family affair not only for the Andrettis, but for Van Treese as well. His father brought him to his first 500 and he went on to share the greatest spectacle in racing with his son, David, who has been to nearly 55 Indy 500s.
"It is a family sport in so many ways, right? Not just with us in being part of it, but also with the people that come there," Andretti said.
After showering him with some signed Andretti memorabilia, Van Treese got the real surprise: a personally guided private tour behind the scenes at Andretti Autosport's shop on Indy's northwest side.
"Welcome to Andretti Autosport, Russ! We've prepared a winning car for you somewhere in here," said JF Thormann, president of Andretti Autosport.
Upon opening the door to the shop, Thormann revealed a bustling operation full of crew members and cars. A true behind-the-scenes spectacle that Van Treese took in with wonderment.
"I can't believe a garage like this can exist with all those people working on cars," Van Treese exclaimed. "You can see what [it] used to be: A little garage, a one car garage, and a guy is working on it. No wonder it took them a month to get the cars together!"
Although surrounded by winning cars, winning trophies, and a storied Andretti family legacy, on this day there was no bigger celebrity in the building than Russ Van Treese.
He was greeted by crew member after crew member as well as Andretti Autosport Indy Lights driver Dalton Kellett. All of whom were eager to shake hands with Van Treese and share some of their favorite race memories.
For someone who has seen almost every Indy 500 since its inception, we had to ask: what does he think is the secret to winning indy?
"Lady Luck has to smile on you I think. That's about it," he responded.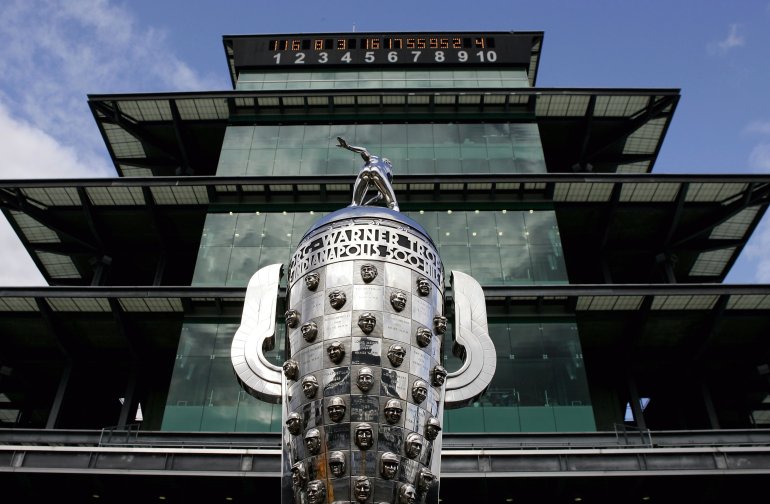 Fans often say the Indianapolis 500 is something everyone should experience, even if just once. Van Treese couldn't agree more.
"If they want the thrill of their life--to see something that probably no people, except those who have lived it--have seen," he said. "There is no sport like it. I've seen horse racing, I've seen dirt track, and I've seen midgets… and just about any other kind of sport. But nothing will ever replace the 500."
This year, he's hoping for an Andretti win. But rain or shine, when the checkered flag flies on Memorial Day weekend, you'll know where to find Russ Van Treese.
"I will never miss one. This may be my last one, but I'm happy. As long as I can, I'll be here."