This is an archived article and the information in the article may be outdated. Please look at the time stamp on the story to see when it was last updated.
INDIANAPOLIS, Ind. – Whirlpool is recalling around 15,200 of their microwaves due to a fire hazard.
The company says "internal arcing" during the use of the appliances can ignite an internal plastic component.
There have already been five reports of incidents, including a home fire, two fires involving cabinets, one report of smoke and one report of a burning odor.
The microwaves were sold around the country at stores including Best Buy, HH Gregg, Lowes and Sears from January 2014 through April 2016. They were sold in stainless steel, black and white for between $370 and $470.
The model and serial numbers of the products included in the recall are listed below.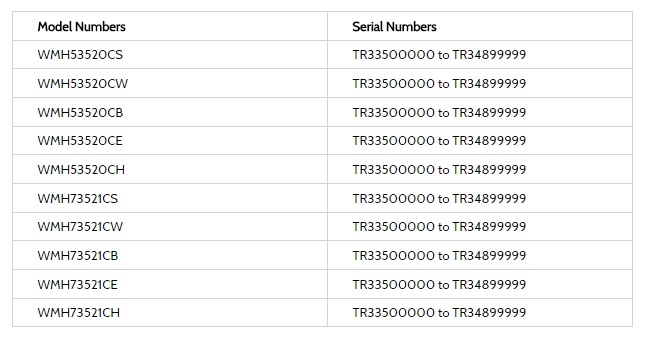 These numbers can be found on the inside of the unit, above the oven cavity, on the left hand side.
Owners of these products should immediately stop using them, unplug the units and contact Whirlpool for a free replacement. Customers can call the corporation at 800-990-6254 from 8 a.m. to 8 p.m. ET Monday through Friday, or contact them online.