This is an archived article and the information in the article may be outdated. Please look at the time stamp on the story to see when it was last updated.
INDIANAPOLIS, Ind. -- It's called, "plogging"--  the newest exercise craze to hit Indianapolis.
The fitness initiative got its start in Sweden and combines jogging with trash pick-up.
"We use the city as our gym," said Jason Shaw, co-leader of the November Project Indy. "We just try to find cool places in this beautiful city and find a way to workout and make some friends while doing it."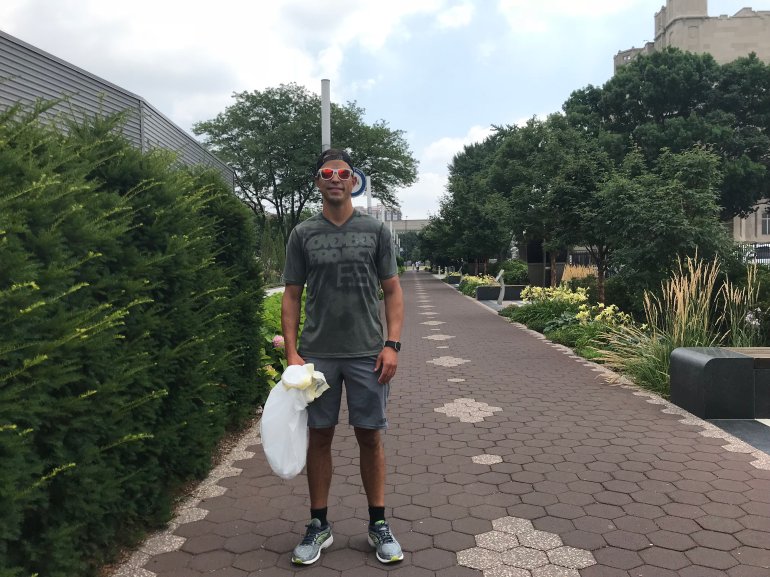 Participants run different routes throughout the city, picking up trash as they go along.
"By the time you fill up a trash bag, you have a 10-15 pound weight that you're running with," said Shaw. "You get two trash bags to hold the weight and you're working your shoulders, your legs, your arms, the whole deal."
The free fitness community movement, "A Summer of Plogging" is a partnership between the November Project and Keep Indianapolis Beautiful and gives people a chance to do good for their community, and their body.
"If we see litter or trash along the route that we're running or place we're working out, we pick it up," said Shaw. "It's just a way to try to give back to the city that gives us so much."
The next plogging event, "Plogging on the Cultural Trail,"  will take place on Saturday, July 21 at 10 a.m., followed by an after party at Two Deep Brewery.
Keep Indianapolis Beautiful will provide the trash collecting materials.