This is an archived article and the information in the article may be outdated. Please look at the time stamp on the story to see when it was last updated.
We will see more dry time than wet today, but it will remain cloudy.  High temperatures will be well above the average with a high of 54.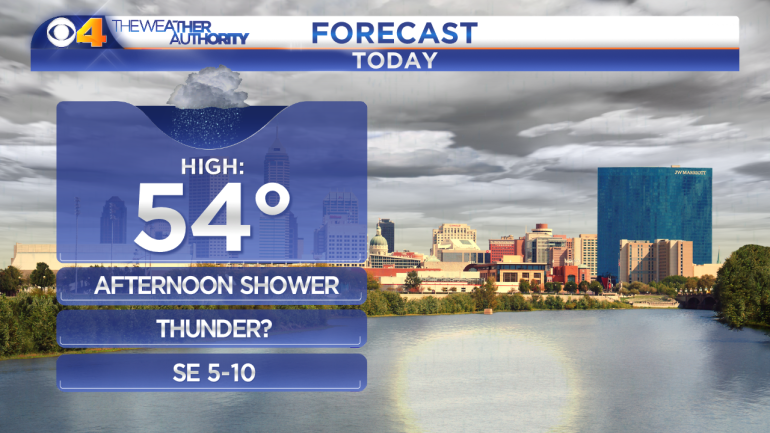 Spotty rain showers will be possible after 2 p.m. today. Not everyone will get wet, but we will hang onto that rain chance through this evening. The coverage of rain will go UP after midnight.  Tuesday will be wetter (especially during the afternoon) than today. Two-day rain totals will be under 0.5".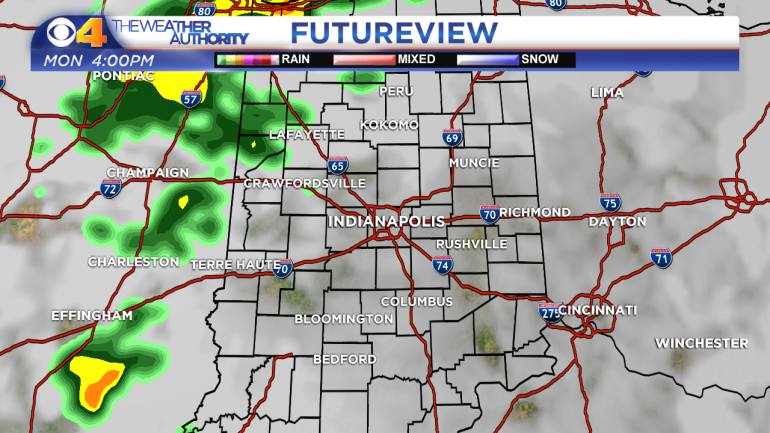 Arctic air moves in after Tuesday. Highs will go from the 50s today and tomorrow to the 20s on Wednesday. Highs will remain in the 20s through the weekend.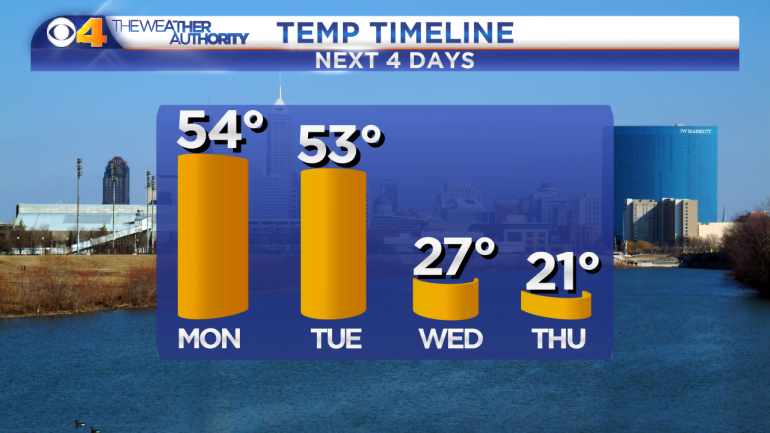 Today is another big travel day.  It will be wet from NYC through DC and the Carolinas.  Snow will be heavy at times in the Rockies, Dakotas & MN today. We also have a SLIGHT risk for severe storms across the south today, from TX to GA.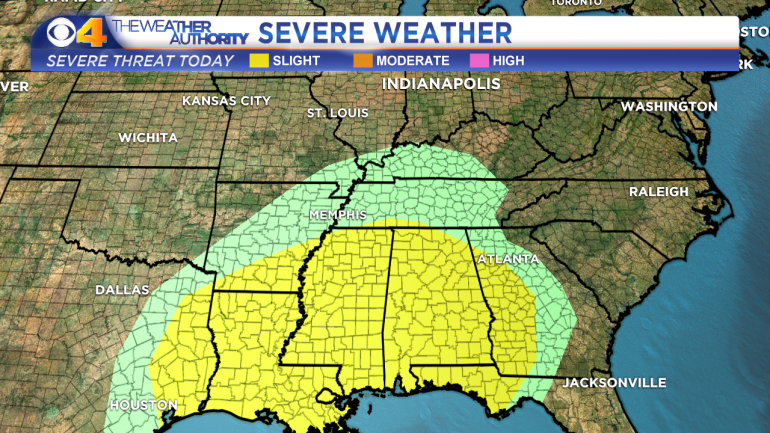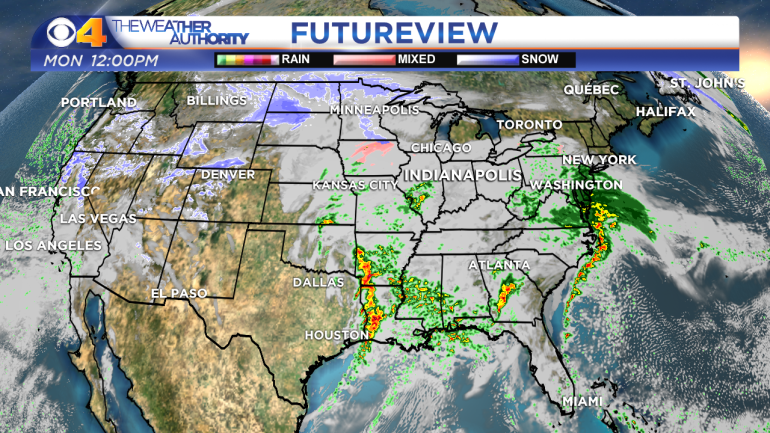 After Tuesday our temperatures get cold. Tuesday will be the wettest day of the week. Snow chances go up on Saturday.