This is an archived article and the information in the article may be outdated. Please look at the time stamp on the story to see when it was last updated.
Southerly winds will keep us warm once again today.  Despite the clouds and the showers in the forecast we'll still top out close to 70 degrees this afternoon.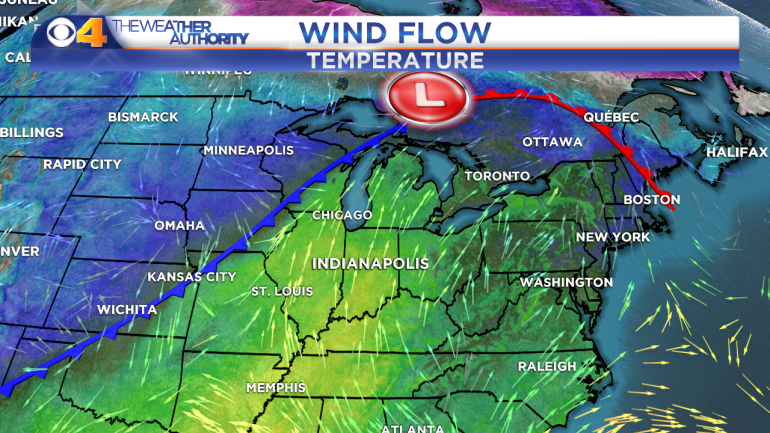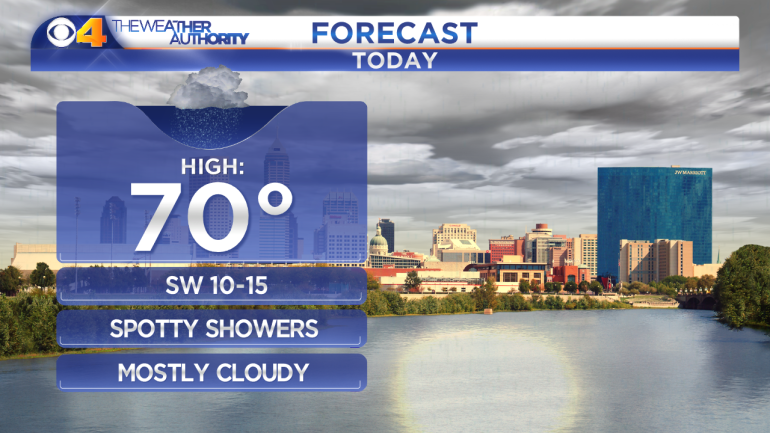 The coverage of showers will be spotty through the mid-afternoon, but rain will become more widespread in time for the evening drive.  Rain totals today will be under 0.5″, but the wettest day will be Thursday. 1-2″ of rain may fall on Thursday alone!
Friday will be dry, but more rain moves in from Saturday-Monday.  Temperatures will stay warm into next week despite the rain. Also, by this weekend river flooding and flash flooding will be possible because some locations will exceed 3″ of rain by Monday night.