This is an archived article and the information in the article may be outdated. Please look at the time stamp on the story to see when it was last updated.
Today will be hotter and more humid, but DRY. Humidity levels will climb as the day wears on. High temperatures will reach the mid to upper 80s this afternoon with a heat index around 91 or 92. You won't need the umbrella today. You can expect dry conditions through this evening.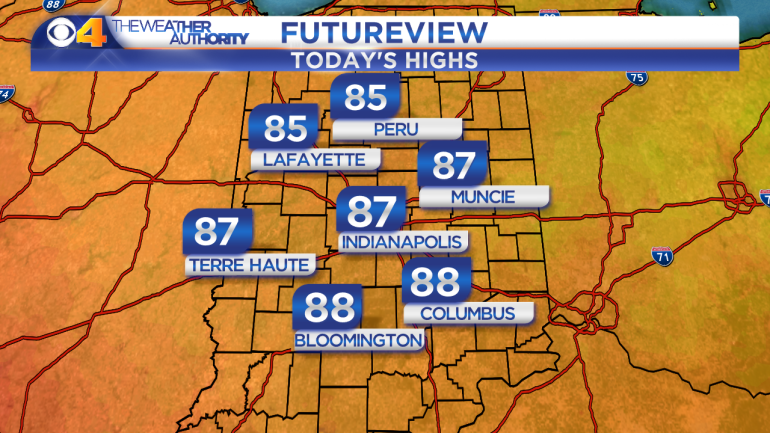 We'll  be dry, warm and humid for Canal Nights tonight at the Indiana State Museum. Its a free family friendly event on the canal from 6-8pm.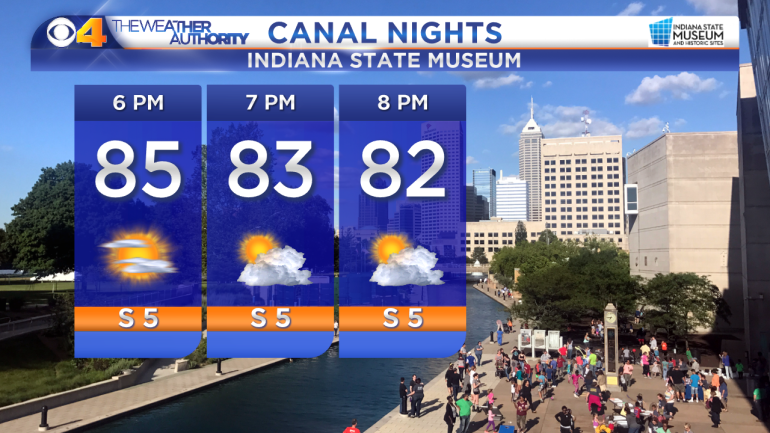 Our weather does become more active on Thursday. Strong to severe thunderstorms will be possible. Some may produce damaging wind gusts. There is a SLIGHT risk for severe storms south of I-70 on Thursday.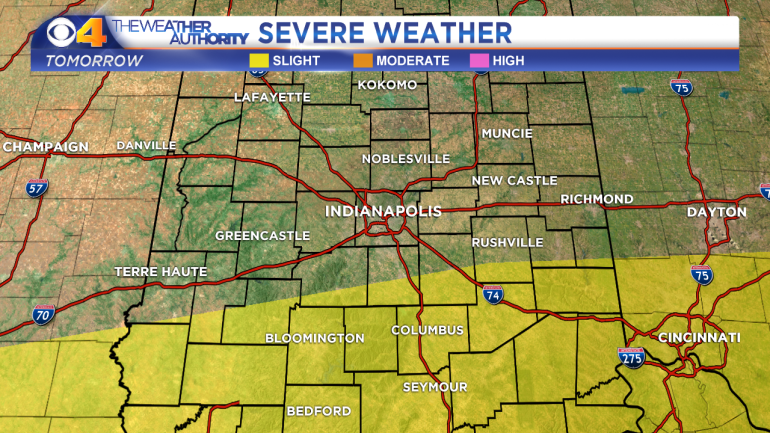 Flash Flooding will also be a concern, because many areas will see 1-2″ of rainfall beneath some of these storms.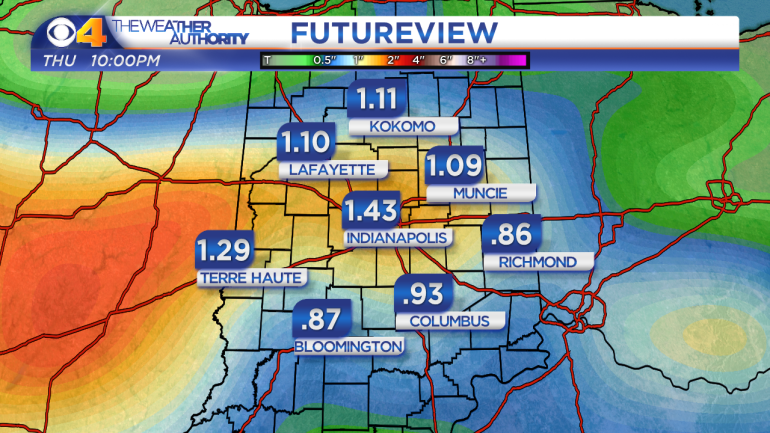 The radar will be active by 5am with showers and thunderstorms. The coverage will go up as the day wears on and will continue throughout the afternoon.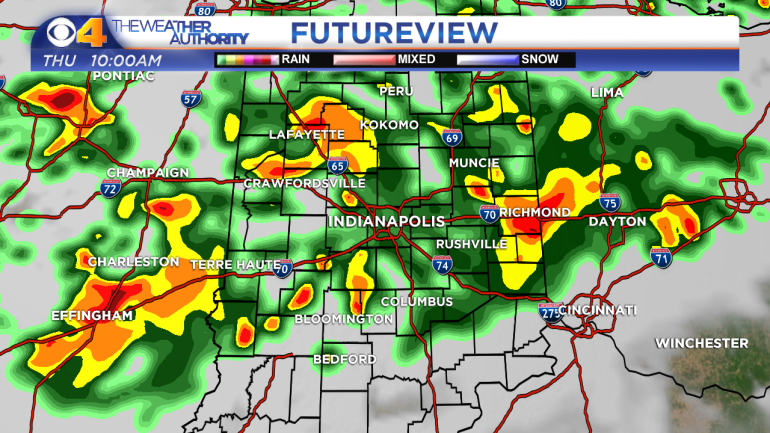 Those thunderstorms will clear out by Friday and pave the way to an absolutely GORGEOUS weekend with sunshine, comfortable temperatures and low humidity.