This is an archived article and the information in the article may be outdated. Please look at the time stamp on the story to see when it was last updated.
Today will be the 4th 80+ degree day that we've seen in 2017. Most of the day will be dry and breezy with an occasional gust up to 25 mph.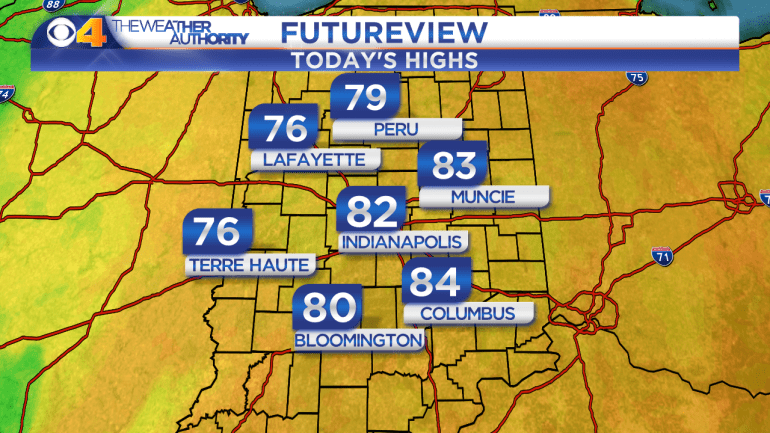 By 5 p.m. there will be the chance for an isolated shower, but as we get into the evening hours some heavier thunderstorms will be possible. Here is a look at 8 p.m. of some strong thunderstorms moving into western Indiana.  This line is expected to weaken as it moves east across the state before midnight.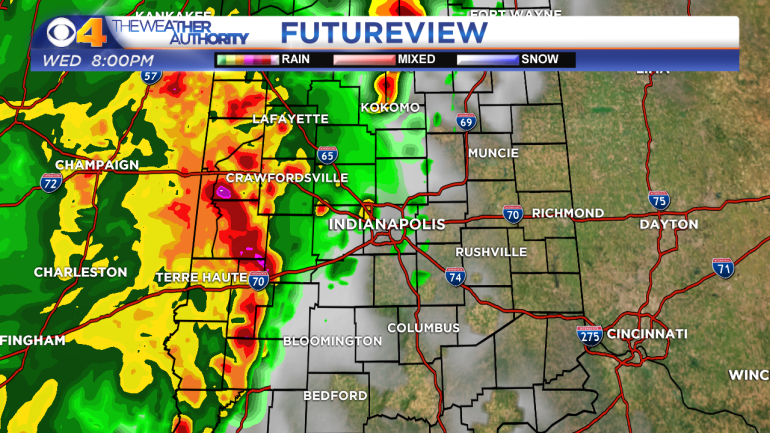 A few showers will linger overnight and we'll have some rain on radar for the Thursday AM drive with a lot of dry time and cooler temperatures for Thursday afternoon. Another round of rain and heavy thunderstorms will push in on Friday night into the weekend. This is a look at 11 p.m. Friday.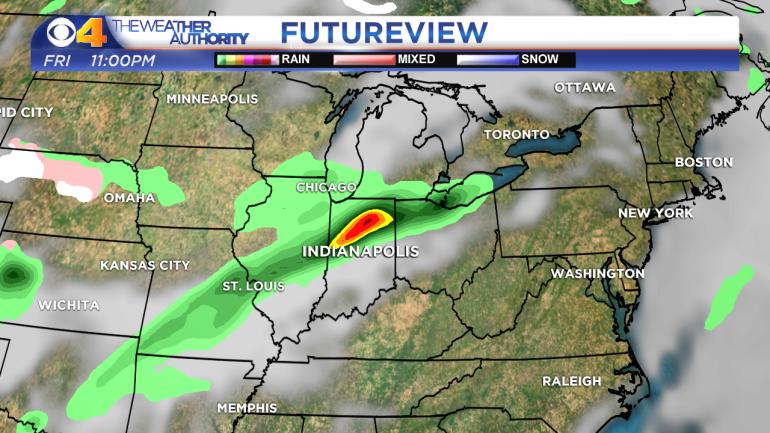 Rounds of heavy rain and thunderstorms will continue through the weekend. Flash flooding could be an issue, because many of us will receive 2-3" of rain between Thursday and Sunday night.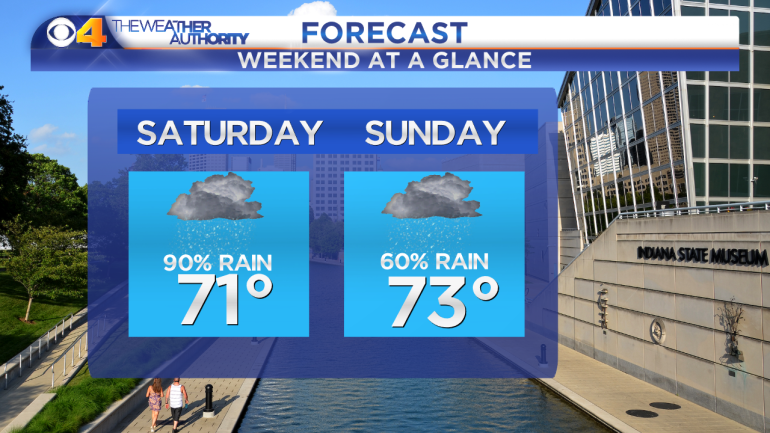 We'll see a pretty big drop off in our temperatures early next week.