This is an archived article and the information in the article may be outdated. Please look at the time stamp on the story to see when it was last updated.
We are entering a stretch of mostly dry, sunny and mild weather. Temperatures will still run 8-9 degrees below average today with highs in the mid-60s, with clouds diminishing during the afternoon.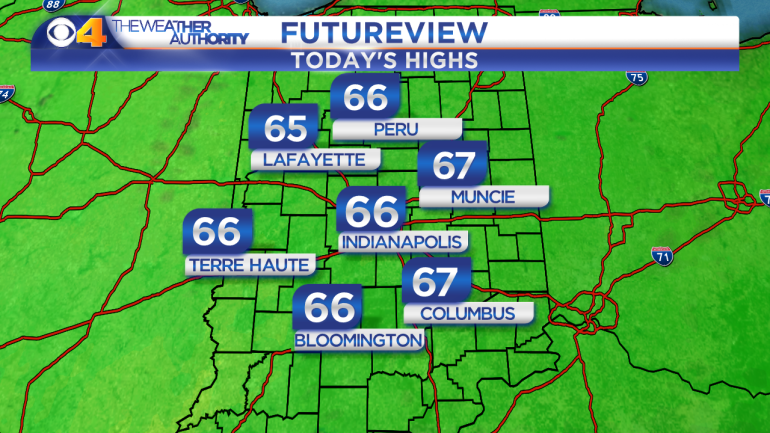 The ONLY chance for rain over the next week, is a 20% chance south of Indy on Friday. We'll have fabulous weather over the next several days at IMS. Temperatures will be in the 70s after today with sunshine and dry conditions. Sunday is Pole Day, and the weather will be superb for that as well with temperatures in the mid-70s.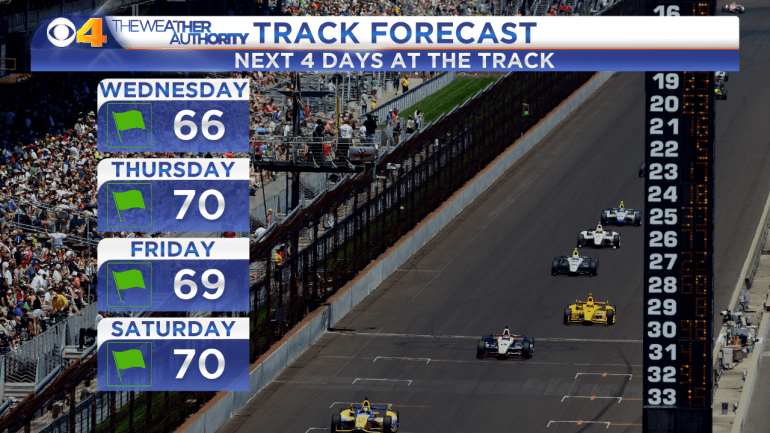 The warming trend continues into next week.