This is an archived article and the information in the article may be outdated. Please look at the time stamp on the story to see when it was last updated.
Brace yourself for the COLD and several snow chances! Today we won't make it above freezing.  You can expect a cloud/sun mix with a high of just 31 with a passing flurry. We are not expecting any accumulation today, but a passing flurry is definitely possible through the afternoon.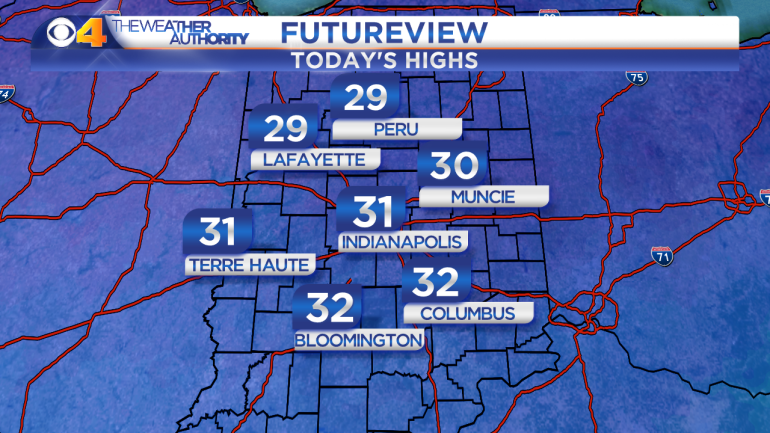 Temperatures will remain cold through the weekend. Daily highs are BELOW average.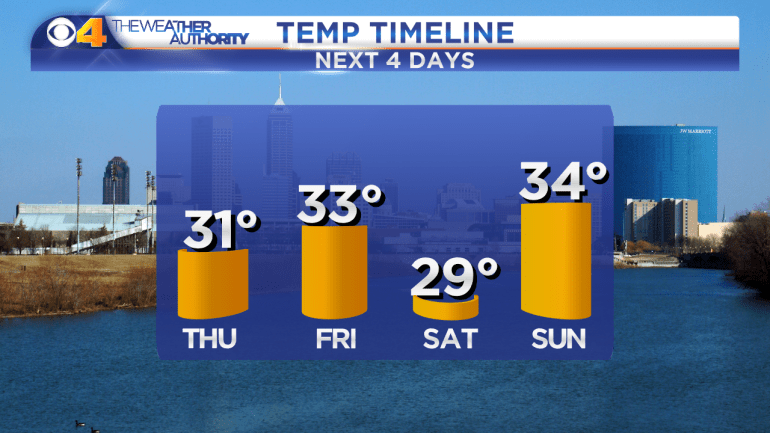 Our first accumulating snow is possible this SATURDAY.  Snow showers will move into central Indiana by 7am and continue into the afternoon.  We can expect about 1″ of snow in Indy.  Further north, slightly higher amounts are possible, while south of I-70 we'll see well under 1″.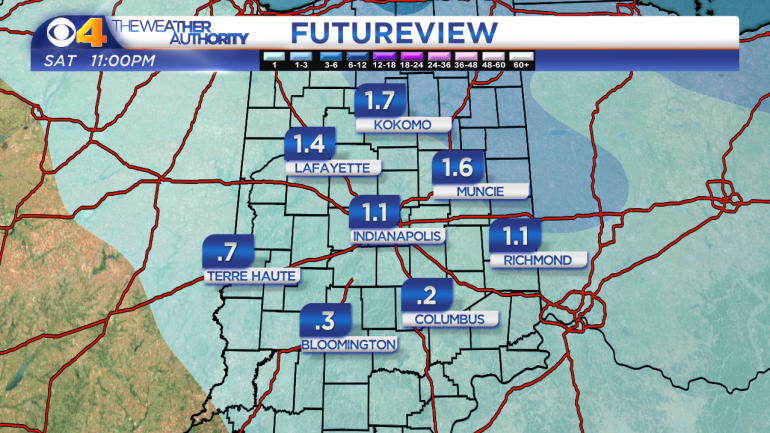 Sunday will be cold, dry and sunny.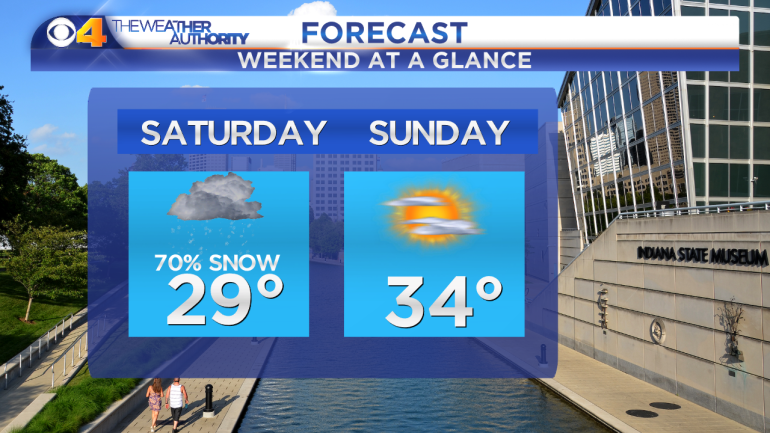 Next week will remain unsettled.  We have several chances to see some snow showers on Monday, Tuesday and Wednesday, however no MAJOR snow event is in the forecast.