This is an archived article and the information in the article may be outdated. Please look at the time stamp on the story to see when it was last updated.
After a very stormy morning...we're not done with the storm chances yet! We'll see a lull in storms by the late AM into the early afternoon, but between 1 p.m. to 5 p.m. we'll see a few more storms pop up.  The coverage will not be as widespread as what we had this morning.
Here is our Futureview at 3 p.m. Storms will be spotty and along the I-70 corridor.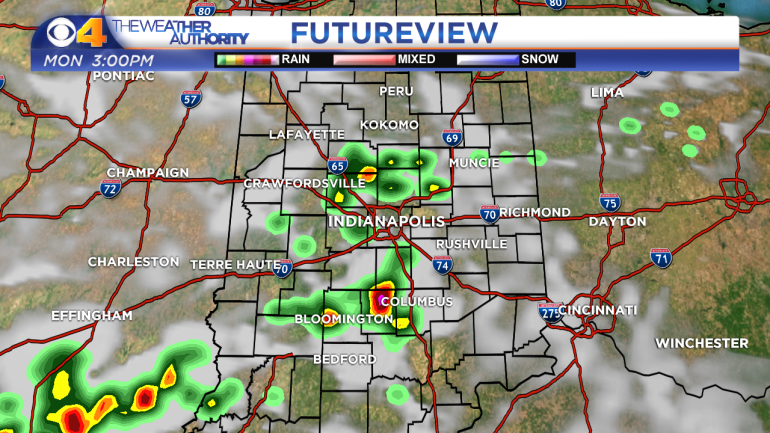 We will keep a daily chance for T-storms each afternoon through Thursday! Even though we have that daily storm chance, we will still see a lot more dry time and wet this week.
The heat is also going to build in. Highs will top out in the upper 80s today and with the humidity it will feel like the low 90s.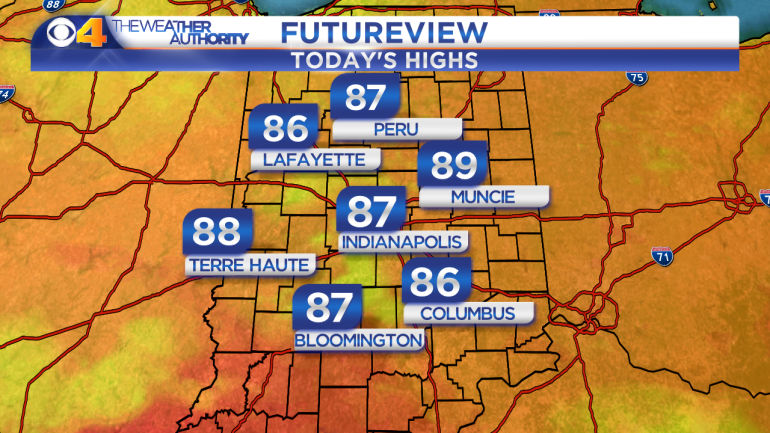 It gets even hotter for the second half of the week with 90s in store for Thursday, Friday and Saturday with heat indices near 100!