This is an archived article and the information in the article may be outdated. Please look at the time stamp on the story to see when it was last updated.
Happy St. Patrick's Day!! It will be cloudy, damp and chilly today, but not a washout. High temperatures will make it into the low to mid 40s LATE in the day, but it will take a while to get there.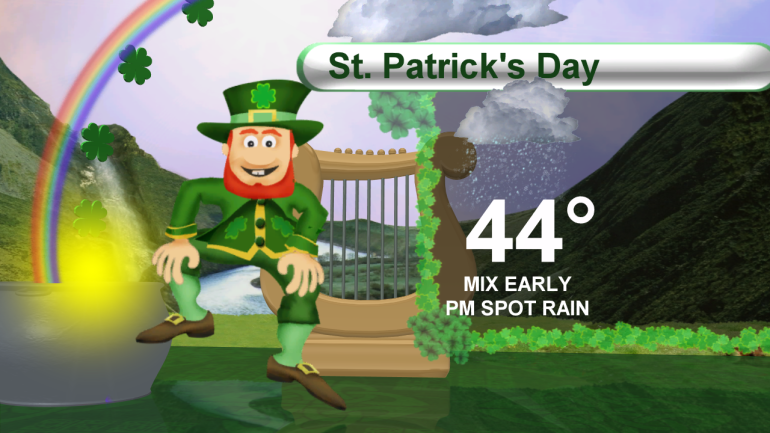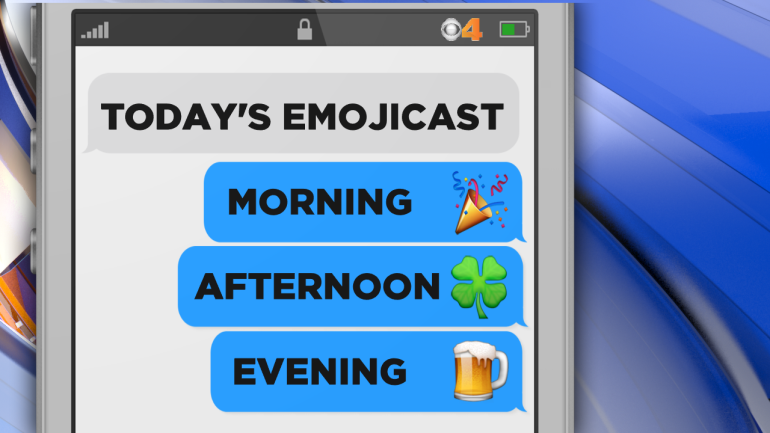 We've seen a mixture of freezing rain and sleet this morning and we'll continue to have that wintry mix through about 11 a.m.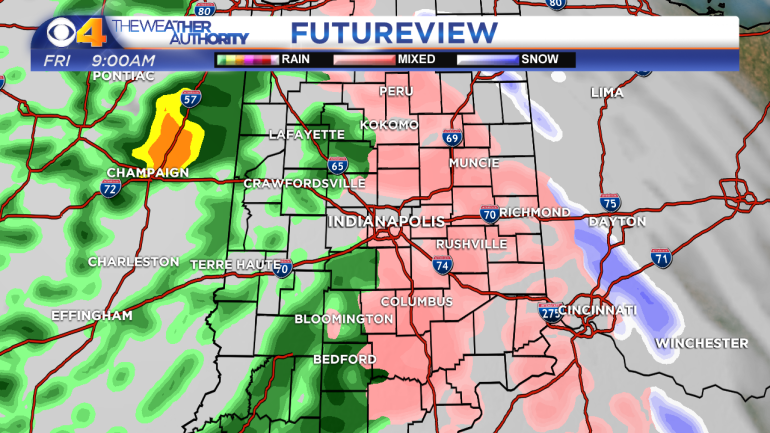 After 11 a.m., temperatures will warm enough for precipitation to fall as plain rain showers.
If you plan on attending the parade from 11:30 a.m. to 3 p.m., be prepared for damp conditions, clouds and cold temperatures.  We could still see a wintry mix for the first part of the parade and spotty rain showers after lunch time.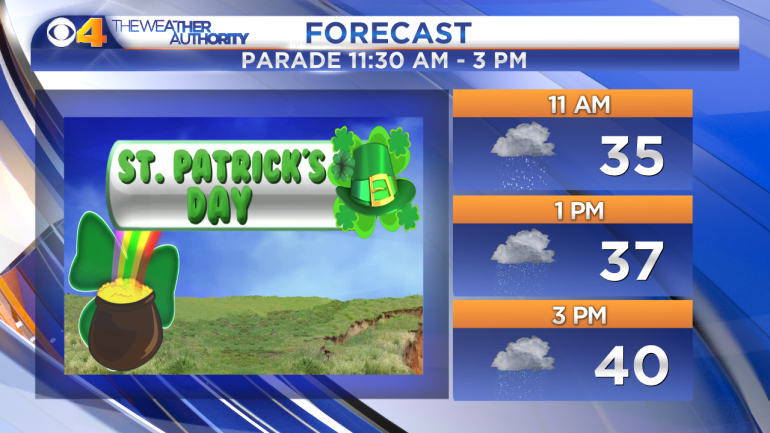 With all that being said, we are just 3 days away from SPRING! It officially begins at 6:29 a.m. on Monday.
Clouds will hang around on Saturday with chilly temperatures persisting and a chance for a brief flurry or rain shower. Sunday will definitely be the nicer of the two this weekend. We'll get into the 50s with sunshine!