This is an archived article and the information in the article may be outdated. Please look at the time stamp on the story to see when it was last updated.
INDIANAPOLIS, Ind. – A water search on the west side of Indianapolis is linked to the disappearance of a missing mom from Avon, Najah Ferrell.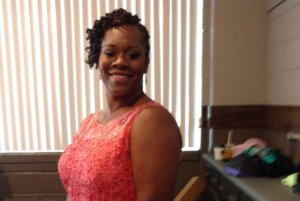 Today and yesterday crews searched the lake at Westlake apartments looking for evidence in the Najah Ferrell case.
Police say over the weekend cadaver dogs indicated there could be human remains in the area.
Police say it wasn't a tip that led them to the body of water. Instead, they're backtracking her route to work they believe she took. They are looking for any additional evidence or human remains.
The search was called off today after investigators found no additional evidence.
Ferrell was last seen on March 15 after failing to show up for her new job or pick up her kids from school.
On March 23, some of her belongings were found near I-65 and Lafayette Road. Police found her car on March 26 in a parking lot on the northwest side of Indianapolis.
On April 9, a fisherman found Ferrell's foot in a pond in Crown Point.
Police are calling Ferrell's disappearance a death investigation.
Anyone with information that may be relevant to Ferrell's disappearance is asked to call Crime Stoppers at 317-262-TIPS (8477).