This is an archived article and the information in the article may be outdated. Please look at the time stamp on the story to see when it was last updated.
Good Tuesday morning! A round of storms moved through last night, dropping over 2" of rain in downtown Indy. Those storms have moved east into Ohio, leaving only a spotty shower for the rest of the morning.
Similar to what we saw on Monday, partly cloudy skies will develop for our midday as temperatures climb to near 80º. You will also notice the humidity today.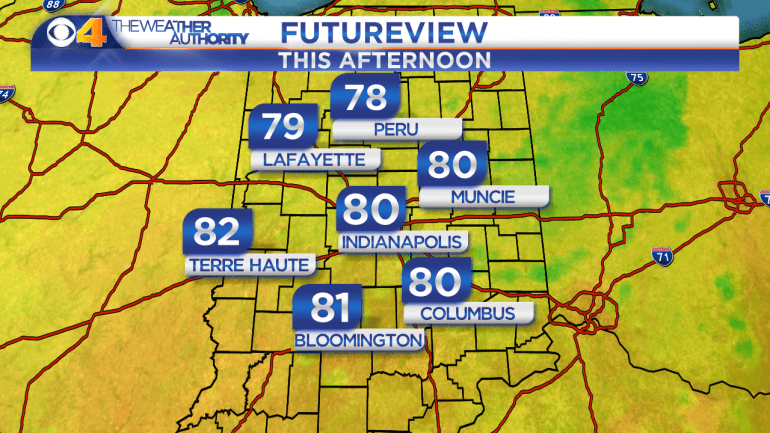 Daytime heating will help fuel afternoon and evening storms. We are not expecting severe weather, but heavy downpours and lightning are threats with any thunderstorm.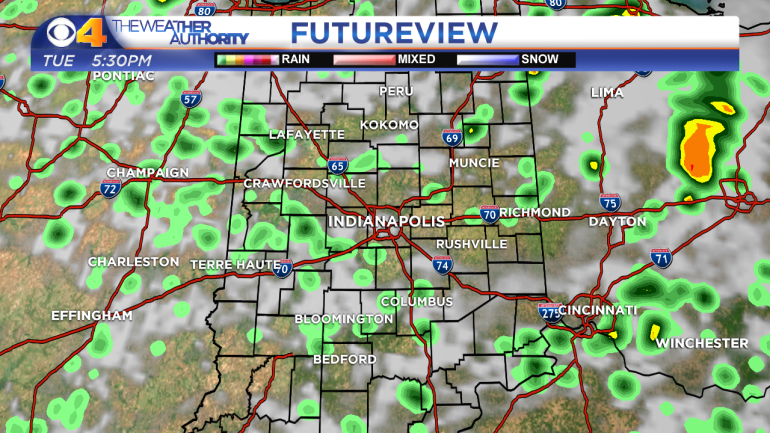 High pressure briefly builds in Wednesday keeping us dry, followed by a weak front on Thursday which could bring a few showers to the area. As the remnants of Harvey move northeast, we could see some rain in southern Indiana Friday into Saturday.