This is an archived article and the information in the article may be outdated. Please look at the time stamp on the story to see when it was last updated.
4 Fast Facts
Man tries to abduct teen girl at Florida Dollar General store
He drags the girl away, but her mother fights back
After struggling with the woman, the man finally runs away empty-handed
He was taken into custody and faces charges
CITRUS COUNTY, Fla. – Incredible video shows a mother fighting to keep her daughter after a man tried to kidnap the girl at a Florida Dollar General store.
The video posted by the Citrus County Sheriff's Office shows a man in a t-shirt and khaki shorts walking down the aisle of the store in Hernando, Fla. He wanders away from his shopping cart and is then seen dragging a young girl.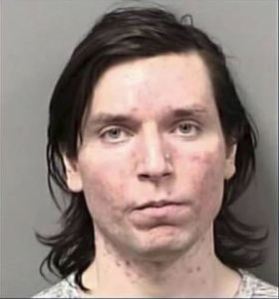 He pulls the 13-year-old across the floor as her mother desperately chases after him. She manages to grab her daughter and keep her grip as the man tries to get away.
After their tug-of-war, the man eventually gives up and runs away.
The store manager alerted an off-duty sheriff's deputy in the parking lot, and the man, later identified as 30-year-old Craig Bonello, was taken into custody.
Preliminary charges against him include kidnapping and child abuse. Police said the girl wasn't hurt during the terrifying encounter.