This is an archived article and the information in the article may be outdated. Please look at the time stamp on the story to see when it was last updated.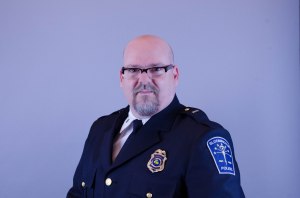 BLOOMINGTON, Ind., (January 9, 2016) – A longtime Bloomington police detective and the face of the department has been promoted.
29 year veteran Captain Joe Qualters is now the deputy chief of Bloomington police.
For the last 15 years, Qualters headed up the detective division and has served as the department's public information officer.
Qualters' promotion comes as Deputy Chief Tony Pope retires after 23 years.
Lieutenant Steve Kellams was promoted to captain.
In his new role, Qualters will lead the department's efforts to become a nationally accredited law enforcement agency.