This is an archived article and the information in the article may be outdated. Please look at the time stamp on the story to see when it was last updated.
Today and tomorrow will be the wettest of the week! It will be a continuation from what we've had this past weekend, with rain that will be very heavy at times.  Temperatures will stay in the mid-upper 70s for highs today with 1-3″ expected through 11 p.m. We'll see our highest rain totals west of U.S. 31 through tonight.  Rain will be heavy at times through 11 a.m. From 11 a.m. to 6 p.m. we'll see a couple of breaks, especially SE of Indy, then the rain will get heavier again this evening after 6 p.m.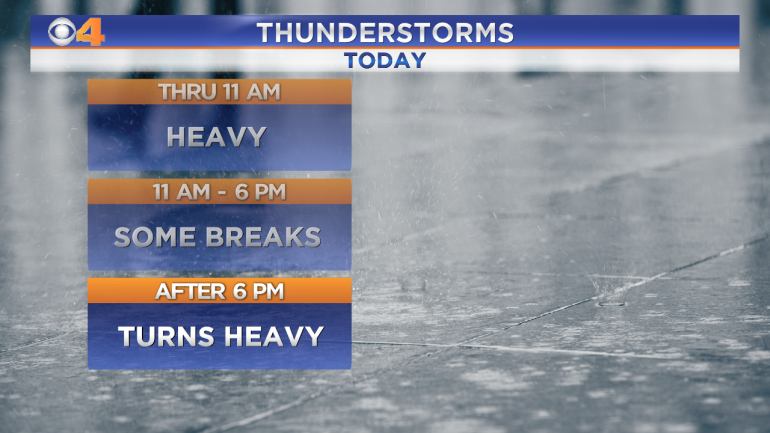 You can expect heavy downpours for the evening commute tonight. Here is Futureview showing pockets of heavy rain and T-storms at 5 p.m.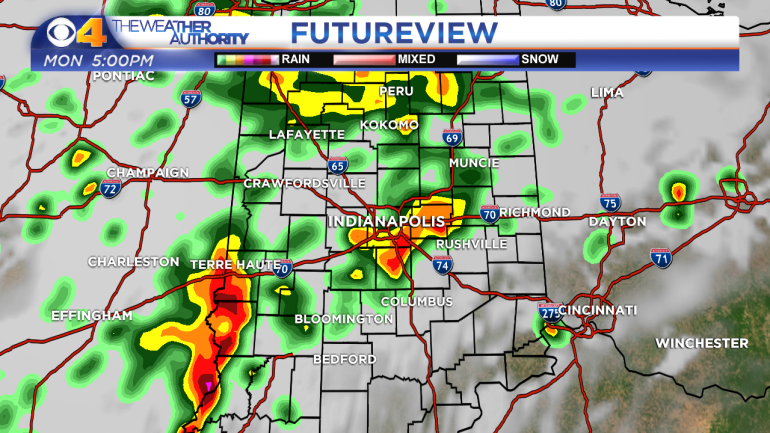 A Flash Flood WATCH is in effect for most of central Indiana through 8 p.m. on Tuesday.  There will be spots that see more than 4″ of rain through 8 p.m. Tuesday. Folks  west and north of Indy will see closer to the 4″ mark.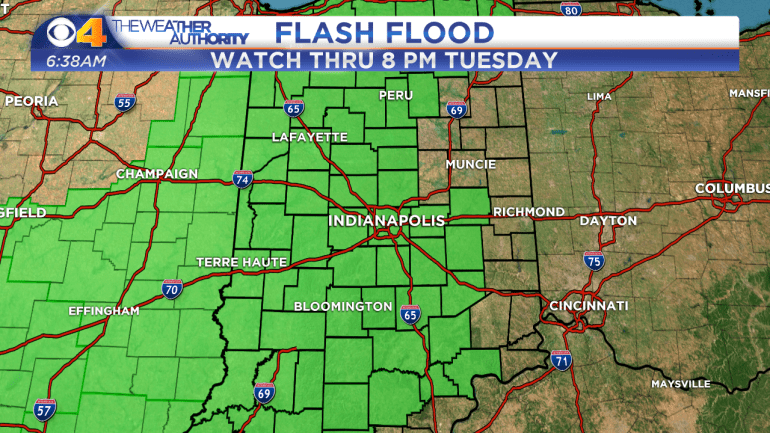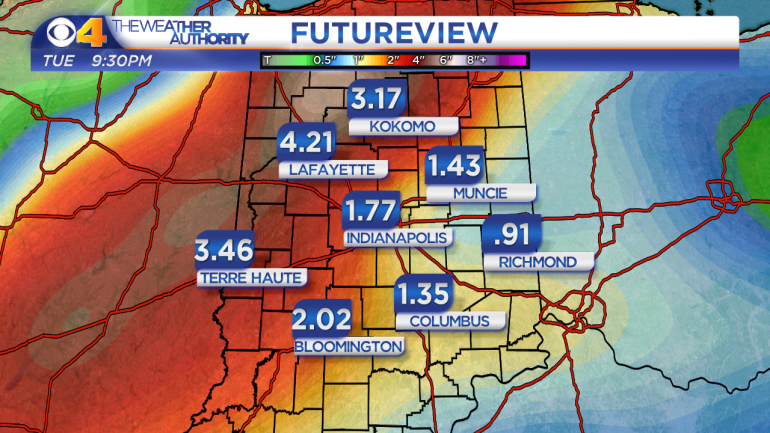 We keep daily rain chances through Saturday. Our only DRY day on the 7 day is Sunday! Overall, we're looking ahead to an unsettled week.