This is an archived article and the information in the article may be outdated. Please look at the time stamp on the story to see when it was last updated.
It will be a good pool day in between spotty T-storms today.  Highs will top out in the upper 80s, but when you factor in the humidity it will feel like its near 90.
We're expecting about 50% coverage for T-showers today. It will not be a wash out, but storms will be spotty so you'll want to keep the umbrella handy. The coverage of storms will increase this afternoon with daytime heating, and then taper off after sunset tonight. Here is Futureview at 4pm today.
We have a good chance of seeing storms reaching severe limits on Wednesday. The entire Hoosier state in included in a SLIGHT risk. Once we get through Wednesday we'll see some relief from the heat and humidity for Thursday and Friday.
Rain totals could reach 1″ over the next 2 days under some of the heavier T-storms.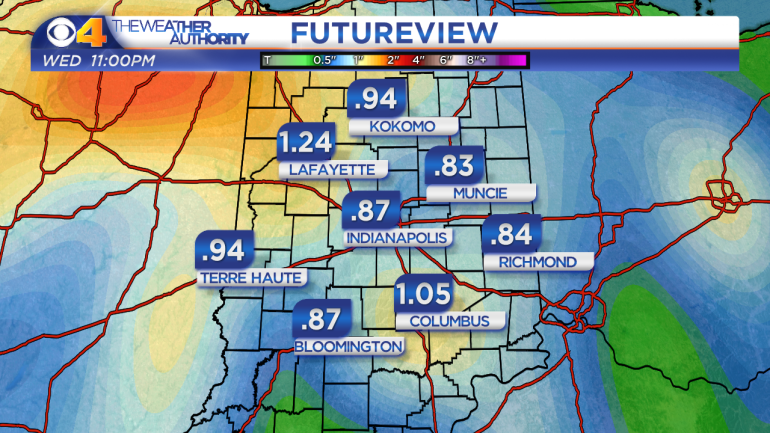 Highs will return to seasonal levels on Friday, but we heat things right back up again for the weekend.