This is an archived article and the information in the article may be outdated. Please look at the time stamp on the story to see when it was last updated.
Today will be perfection! Sunshine, low humidity, a light breeze and no rain. We'll see highs in the mid-70s today.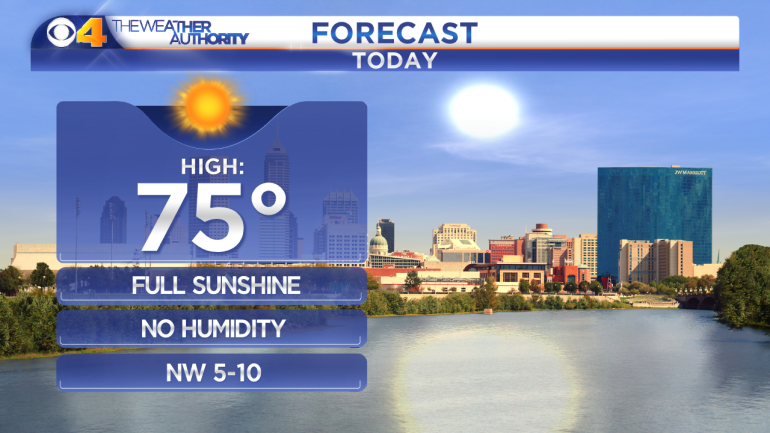 Humidity will build to moderate levels on Thursday and become oppressive by Friday and stay that way through the weekend. In addition to the high humidity, the heat will build back in too. Highs this weekend will be in the low 90s, but with the humidity, it will feel as hot as 98!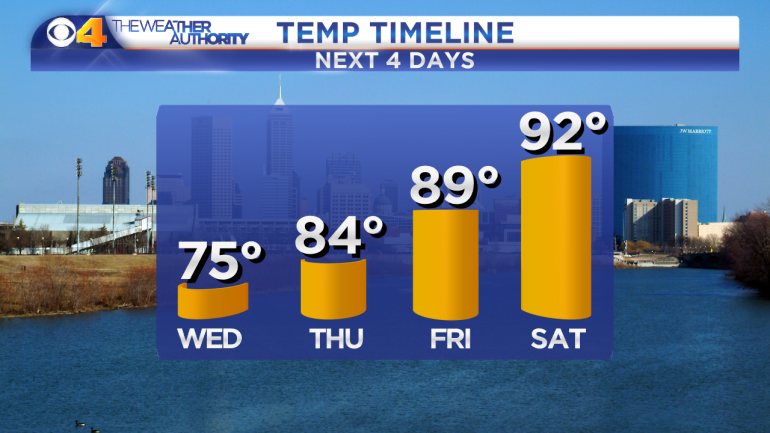 We do have some small rain chances over the next 5 days.  Scattered showers and T-storms will be possible Thursday evening into early Friday and then again Saturday night into early Sunday.  Models are coming into consensus now and showing about 0.25" is possible through the weekend.
Humidity levels will start coming down after the AM T-storms on Sunday, but it will still be hot during the afternoon.
We're back in the 80s early next week.