This is an archived article and the information in the article may be outdated. Please look at the time stamp on the story to see when it was last updated.
We had the coldest morning that we've seen all Fall this morning with lows in the mid teens and wind chills dropping as low as 2 degrees. It was a frigid start! We are not tracking any snow or precipitation for today. It will be a dry, sunny day with a light breeze from the southwest.  Highs will make it into the mid 30s this afternoon, but wind chills will stay in the teens through 3 p.m.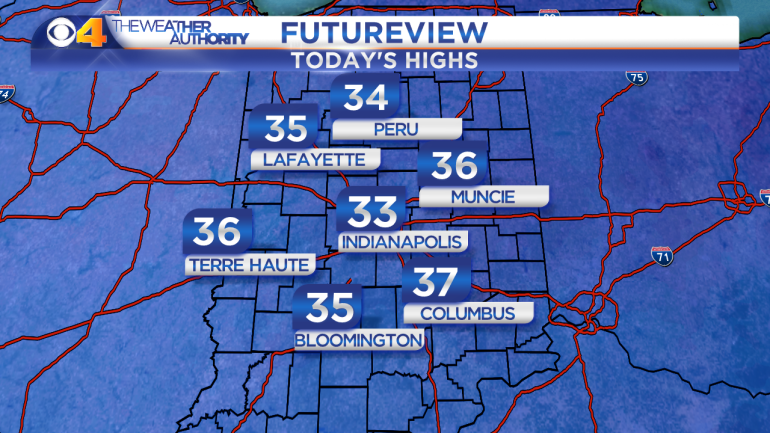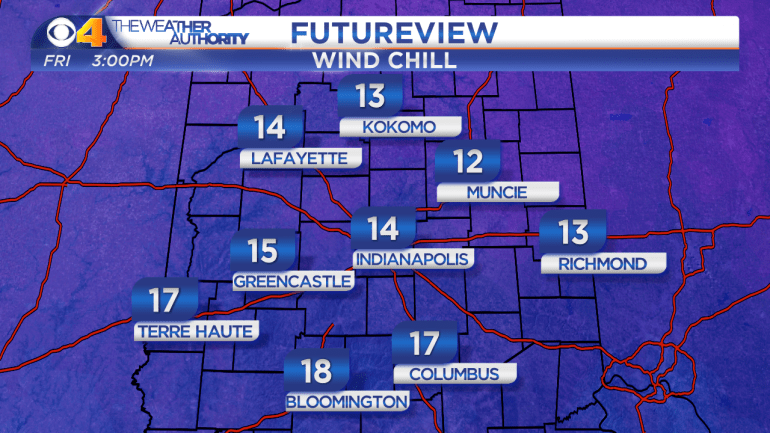 Our weather will turn more active this weekend. Clouds will increase after midnight tonight and snow will move in before dawn on Saturday. The snow will likely accumulate quickly because it has been so cold this week. By 8 a.m. we'll see some light accumulation in the Indy metro. Snow will be the most widespread during the morning hours, however some lake snow may impact Northeastern Indiana, which could see slightly higher totals.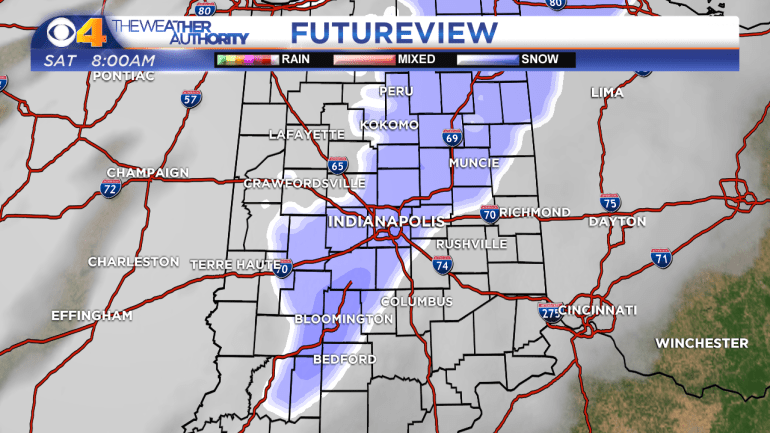 Areas north of Indy will see 1-2″ of snow. There could be a couple localized spots that see up to 3″ across northeastern Indiana due to Lake Enhancement.  In the metro area we'll see about an inch, while areas south will see less than 1″.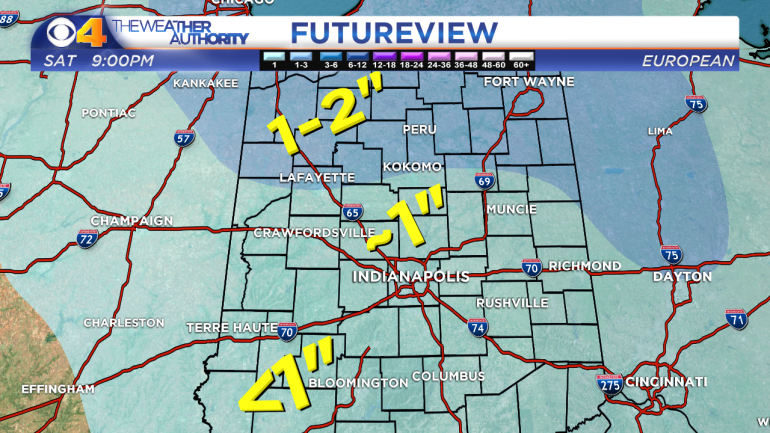 We return to sunshine and temperatures above freezing on Sunday.
Next week will continue to be active.  More light snow will develop Monday night into Tuesday, and we could see some additional light accumulation on Tuesday again.