This is an archived article and the information in the article may be outdated. Please look at the time stamp on the story to see when it was last updated.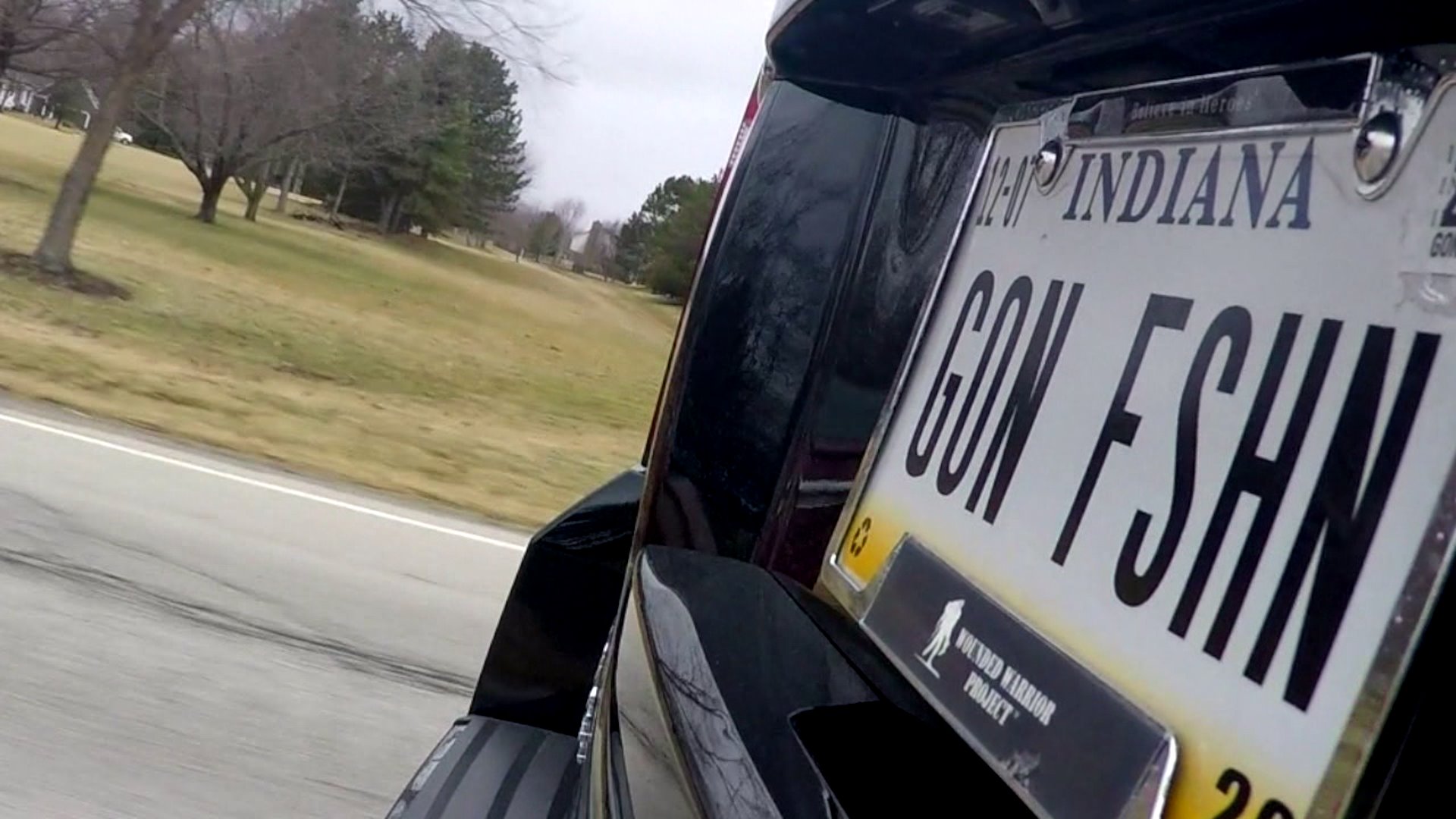 INDIANAPOLIS, Ind. — There's competition in Indiana for certain vanity plate words and phrases, so drivers have to get creative with the spelling, numbers and letters they use.
In a review of some 120,000 database records, CBS4 Problem Solvers' Jill Glavan discovered thousands of cases of nearly identical plates, leading to confusion and at least one mix-up over BMV fines.
However, a review of the database also uncovered some fun facts about which vanity plates are most sought-after in the state.
Below are the most popular plates issued with the same message but different number/letter combinations.
For instance, one plate might read BOILER while another reads BOIL3R. Or a variation of the GOIRISH plate might use the number 1 in place of the letter I. The letter O can be swapped for a zero, and so on.
There's a three-way tie for fifth most popular:
BOILER – 12 variations
GOIRISH – 10
BATMAN – 8
TARDIS – 8
BADWOLF – 7
ILLINI – 7
RATEDM – 7
We also took note of certain topics or themes that are popular, including sports, faith and pets. Among them:
Sports fans: BOIL3R, CH1CUBS, IND500, IUFAN, SCCRMOM
Car enthusiasts: 64VETT, 76COBRA, FORD64, GOTGTO, Z0O0M
Entertainment (TV shows and movies): 7ARDIS, BATM4N, BAZINGA, HANSOL0, IMGR00T
Faith: AMEN2U, FORGIV, GODLVZU, HAVF8TH, PSALM16
Pets: 20PAWS, ADOPTN, BOWOW, KITTYS, PETMOM