This is an archived article and the information in the article may be outdated. Please look at the time stamp on the story to see when it was last updated.
The deep freeze has arrived! Highs today won't make it out of the 30s and while winds won't be as gusty, it will stay breezy which will keep wind chills in the 20s through the afternoon.  We'll see a few flurries throughout the day, but no accumulation is expected.
We turn even colder on Thursday! Wind chills on Thursday  morning could fall into the single digits.
Highs on Thursday won't make it out of the 20s. That deep freeze will stick around through the first part of the weekend. Highs won't make it above freezing again until Sunday.
Some light snow accumulation will be possible early Saturday. Right now models are indicating some spots could see around 1″, but it is still early, and we will fine tune that as it gets closer.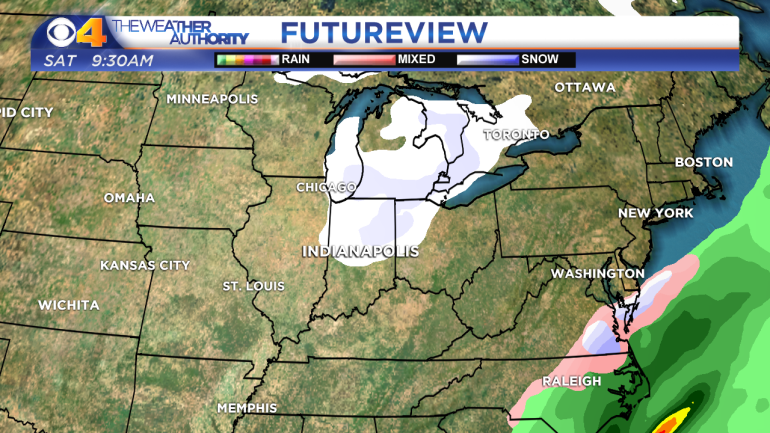 We return to sunny skies on Sunday with more snow chances returning next Tuesday.