This is an archived article and the information in the article may be outdated. Please look at the time stamp on the story to see when it was last updated.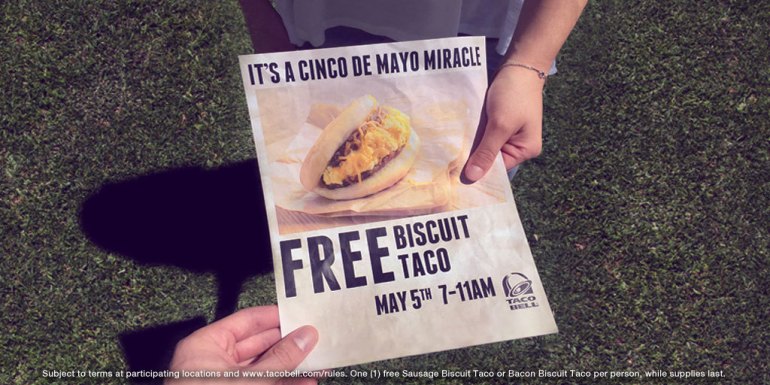 INDIANAPOLIS (May 5, 2015) – Taco Bell is celebrating Cinco de Mayo in style by providing a free Biscuit Taco.
The restaurant chain is calling today "Breakfast Defector Day," and will give away one free sausage or bacon Biscuit Taco to every customer between 7 and 11am at participating locations nationwide.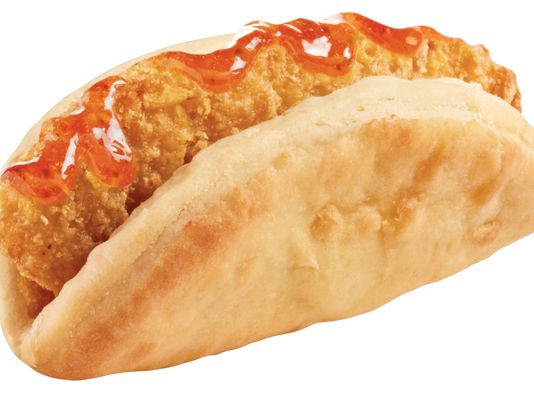 In March, Taco Bell revealed a new breakfast innovation, the Biscuit Taco, along with an entire campaign empowering people to change up their morning routine.
Taco Bell says the breakfast option is "more than just a biscuit, it's a warm, fluffy, buttery biscuit, folded in the shape of a taco."
Be sure to call your local Taco bell before heading out to make sure they are participating in the Cinco de Mayo festivities.