This is an archived article and the information in the article may be outdated. Please look at the time stamp on the story to see when it was last updated.
INDIANAPOLIS, Ind.– A man who pleaded guilty in connection with the death of Amanda Blackburn will learn his sentence in October.
Jalen Watson's sentencing is set for Oct. 26. Watson took a plea deal in October 2017, agreeing to plead guilty to robbery and burglary charges. All other charges, including murder, were dropped as part of the agreement. Marion County Prosecutor Terry Curry said Watson agreed to help prosecutors in the Blackburn murder case.
Police said Blackburn was shot during a home invasion on Nov. 10, 2015. She died from her wounds two days later. The coroner's office said she died from a gunshot to the head and ruled her death a homicide.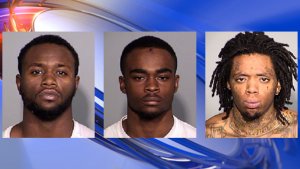 She and her husband moved from South Carolina to Indianapolis in 2012 to start Resonate Church on the north side. She was pregnant at the time of her death.
Blackburn's murder touched off a frantic search for suspects. Police announced the arrests of two men— Larry Taylor and Jalen Watson—in late November 2015. Gordon was arrested and charged in December 2015.
In May 2018, Gordon pleaded guilty to robbery resulting in serious bodily injury and burglary. In exchange for his guilty plea, other charges, including murder, were also dismissed.
Gordon agreed to help prosecutors make their case against Larry Taylor, who is the suspected triggerman in the Blackburn case.
Taylor's next court date is for a pretrial conference on Aug. 17. Gordon's next hearing for a status conference is on Sept. 28.