This is an archived article and the information in the article may be outdated. Please look at the time stamp on the story to see when it was last updated.
BROWN COUNTY, Ind. (June 17, 2015) – The man accused of killing Indiana University student Hannah Wilson appeared in Brown County Circuit Court Wednesday to ask for a change of venue.
Daniel Messel is charged with murder in the death of the 22-year-old student whose body was found in a Brown County field in April.
Messel's attorney, public defender Dorie Maryan, argued media coverage has affected the jury pool for the case and suggested it should be moved somewhere else. Maryan said media reports recalling the deaths of IU students Lauren Spierer and Jill Behrman tainted the jury pool against Messel. The defense attorney also mentioned hostility toward Messel on social media as a factor justifying the change.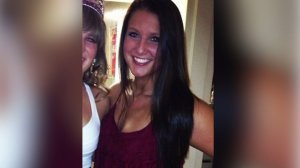 Prosecutors said the case wouldn't be tried in a vacuum no matter where it takes place because of its newsworthy nature and its spread on social media. The state expects to call 20-30 witnesses from Brown and Monroe counties; the prosecution said moving the case would present a logistical challenge.
In addition, prosecutors said Wilson's family lives in Fishers and would be inconvenienced by a change of venue.
Judge Judith Stewart did not make a decision Wednesday on the change of venue request, saying she will take it under advisement.