This is an archived article and the information in the article may be outdated. Please look at the time stamp on the story to see when it was last updated.
Today will be mostly sunny and warm with comfortable humidity levels. It will also be the last 80+ degree day until next Thursday!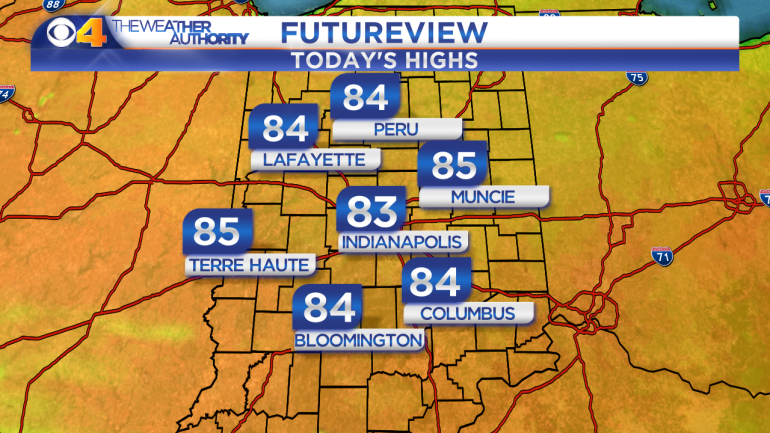 A big cooldown is in store for the weekend with increasing rain chances.  Saturday will be virtually a wash out. Showers will start off scattered Saturday morning and give way to widespread showers and T-storms for the afternoon hours. Some heavy downpours will be possible through the day, with 0.5" to 1" possible on just Saturday alone underneath some of the stronger thunderstorms.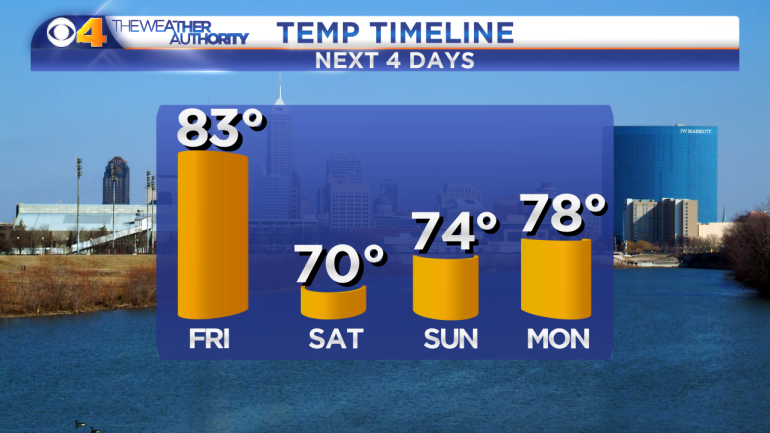 We have smaller rain chances for Sunday, with more clouds than sun in the forecast.  Temperatures will still run a few degrees below average.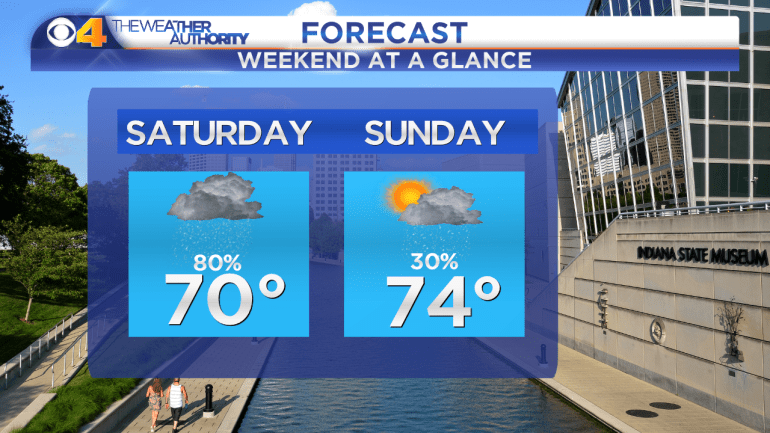 We'll stay in the 70s for the majority of next week.