This is an archived article and the information in the article may be outdated. Please look at the time stamp on the story to see when it was last updated.
11pm Update:
The Wednesday evening computer model runs are picking up a cluster of strong storms forming over northern Illinois Thursday afternoon.
The newest information will push a line of strong to severe storms across central Indiana Thursday evening. Gusty winds and heavy rain will be likely, with the greatest threat for severe storms north of I-70. I'll keep a close eye on this developing weather situation and keep you informed.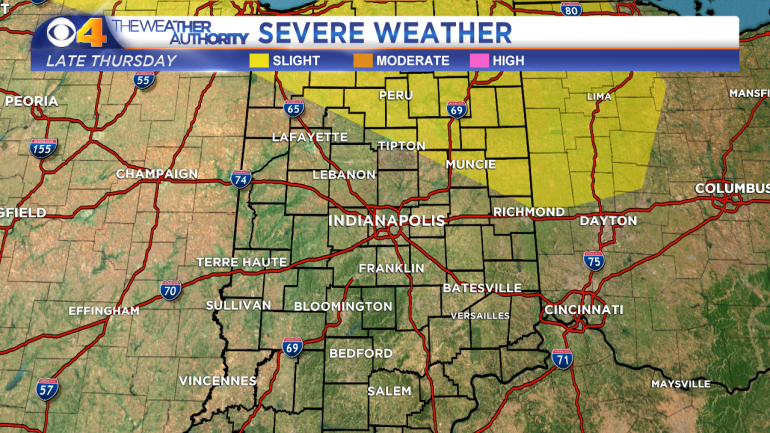 We'll have a slight risk for severe storms Thursday evening.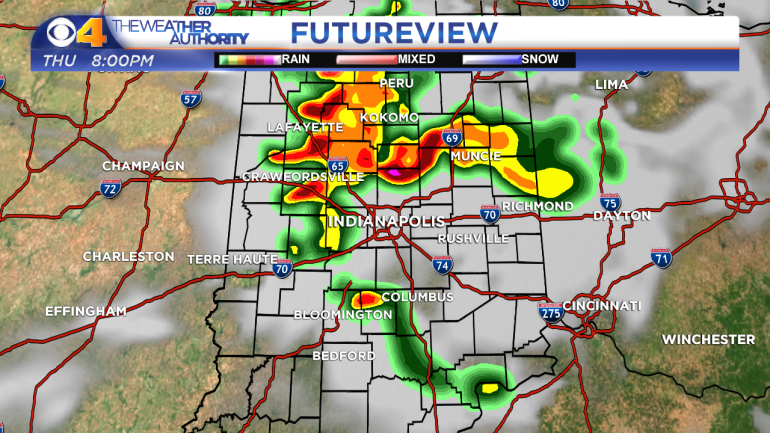 Strong storms are likely by 8 p.m.
Heavy rain will soak the I-70 corridor by 10 p.m.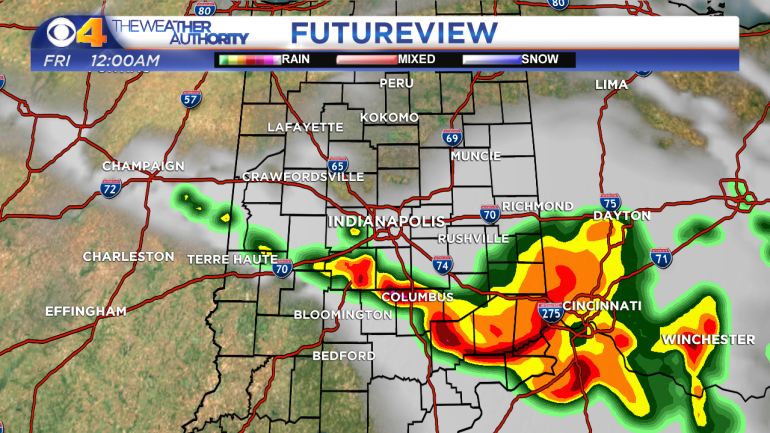 Strong storms will move south of I-70 by Midnight.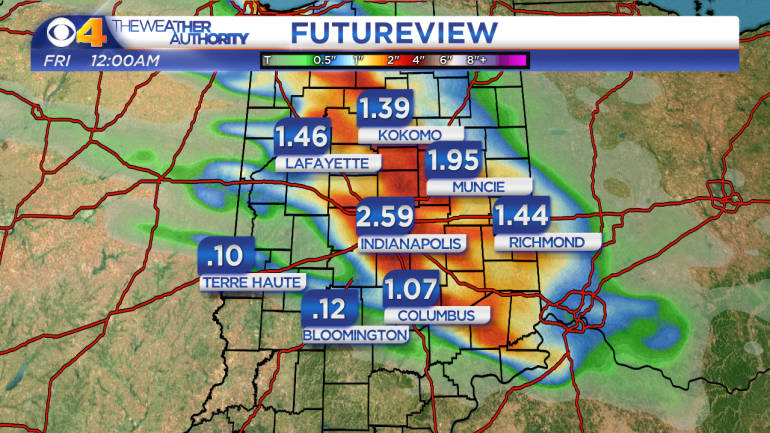 1-2″ of rain is possible Thursday evening.