This is an archived article and the information in the article may be outdated. Please look at the time stamp on the story to see when it was last updated.
INDIANAPOLIS, Ind. – Construction of the Red Line bus rapid transit will reduce travel to one lane in each direction from 18th St. to 38th St. for several months.
The lane restrictions are already in place and IndyGo estimates they will last until the end of December of this year, weather permitting.
The travel lane restrictions also reduce parking and left turns in some portions of the construction area.
Left turns are restricted in the following locations:
Northbound at 21st St.
Southbound at 22nd St.
Northbound at 30th St.
Northbound and southbound at 32nd St.
Northbound and southbound at 34th St.
Northbound at 38th St.
The work includes stormwater improvements, road resurfacing, sidewalk and curb repairs as well as ADA ramps.
Crews are focusing on the west side of Meridian St. currently. After that work is completed, crews will work on the east side of the construction area.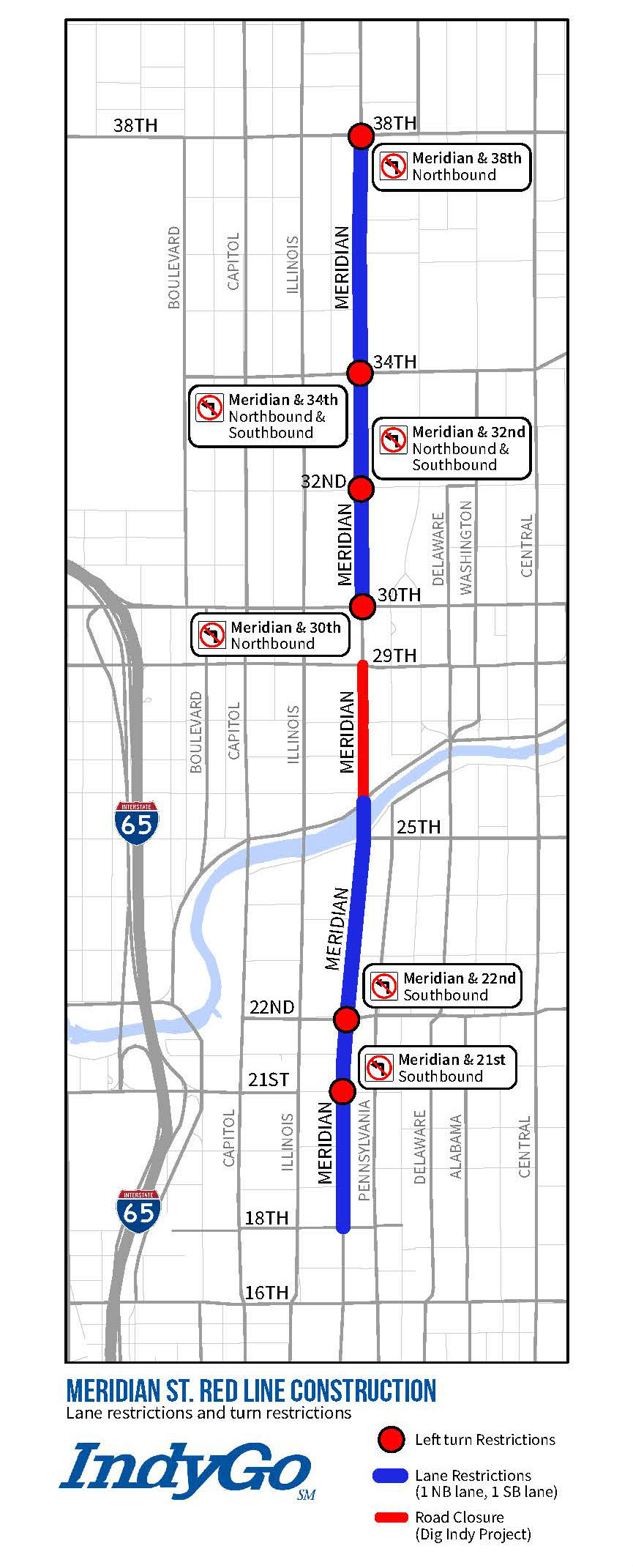 Additional information regarding the Red Line BRT project, including construction restrictions for traffic, pedestrians, and bus riders can be found at www.IndyGoRed.com and by calling 317-635-3344.