This is an archived article and the information in the article may be outdated. Please look at the time stamp on the story to see when it was last updated.
DEARBORN COUNTY, Ind. – Indiana State Police are investigating after an officer-involved shooting Saturday in Dearborn County.
Just before 11 a.m., officers from ISP and Dearborn County Sheriff's Department responded to reports of a man armed with a firearm at 12300 Five Point Road in northern Dearborn County, police say.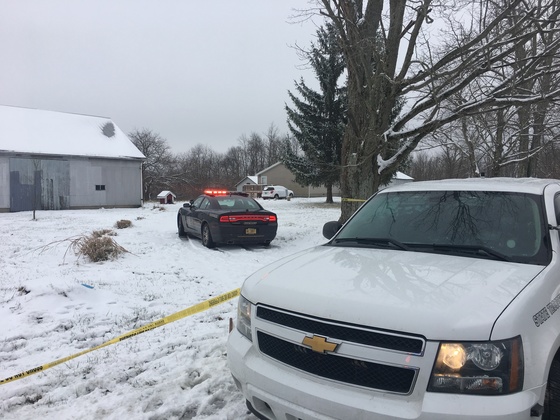 Upon arrival, the deputy and trooper were confronted by a man who pointed a firearm at the officers.
Both officers then fired their weapons at the suspect. The suspect was struck by at least one of the officers' rounds.
The suspect was quickly transported to a hospital in Batesville, Indiana for medical treatment. He later died at the hospital.
None of the officers were injured in the incident.
The names of the involved officers will and deceased suspect have not yet been released.
Detectives from the ISP-Sellersburg District will lead the investigation. Once the investigation has concluded, it will be forwarded to the Dearborn County Prosecutor's office for review.
Dearborn County-The Indiana State Police is investigating an officer involved shooting on Five Point Road. All officers are ok. The suspect passed away as a result of the incident. More information will be forthcoming shortly. pic.twitter.com/wKWHVw0AVP

— Sgt. Stephen Wheeles (@ISPVersailles) January 12, 2019