This is an archived article and the information in the article may be outdated. Please look at the time stamp on the story to see when it was last updated.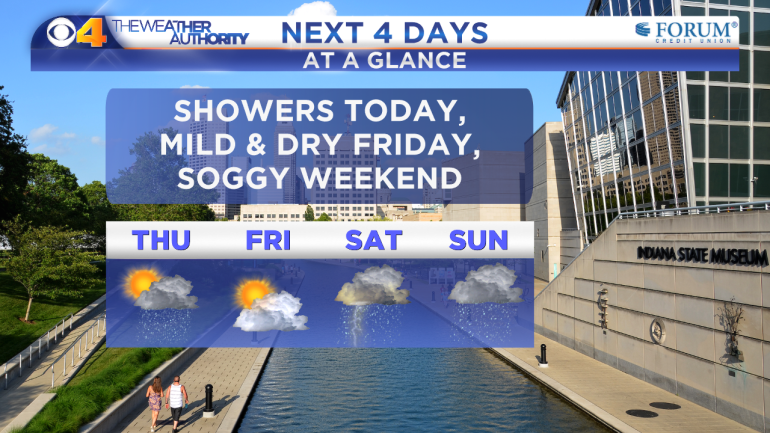 The round of rain and storms we woke up to this morning is moving out of the state. Drier conditions arrive on Friday with slightly cooler temperatures. Our next system arrives in time for the weekend bringing widespread showers and thunderstorms.
Spotty showers are still possible today but mainly along and north of I-70. The northern half of the state will stay a little cooler with highs only reach in the mid 60s. Areas South of I-70 will see clearing skies and temperatures warming into the mid and upper 70s.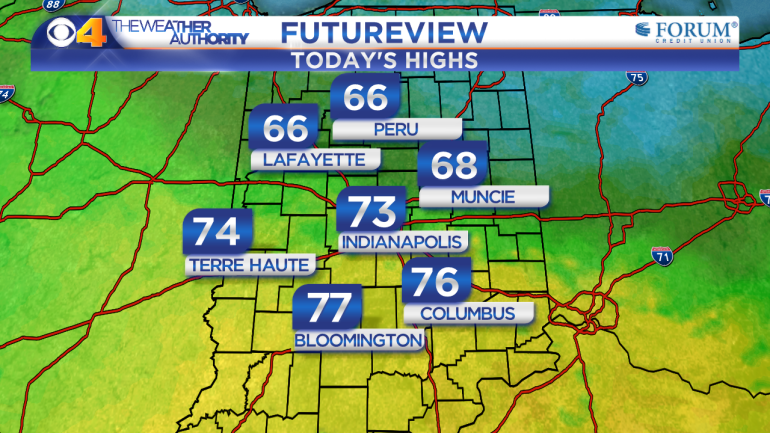 After more rain this weekend we briefly dry out to start off the work week before a cold front moves in on Wednesday.