This is an archived article and the information in the article may be outdated. Please look at the time stamp on the story to see when it was last updated.
COLUMBUS, Ind. -- A local business with a good heart is expanding and moving across town.
Special Dogs & More is a hot dog restaurant in the Fair Oaks Mall that employs people with mental and intellectual disabilities.
As more stores begin to close in the mall, the owners called on the community's help to move the business to downtown Columbus.
With the support of over 280 donors and Columbus native, Tony Stewart, the shop now has enough funding to move across from the Bartholomew County Courthouse where it will receive more foot traffic.
"It's a worthy cause," said Robin Lapidus, the co-owner of Special Dogs & More. "It wasn't just someone wanting to go out there and open a restaurant-- it was somebody relocating a restaurant for the good of the community and to help the disabled in this community."
Robin and her husband, Randy, opened the hot dog shop after their daughter, Rachel, suffered sudden cardiac arrest seven years ago.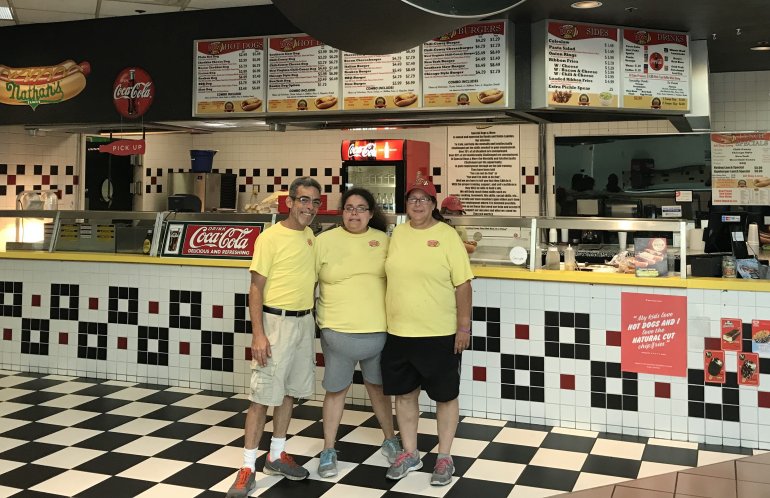 When their daughter had trouble finding a job after the trauma left her disabled, they decided to open the restaurant to employ individuals with disabilities.
"She's not the only one in the community with a disability," said Lapidus. "We wanted to come up with something simple, something Columbus didn't have-- and we became a hot dog restaurant."
The restaurant currently has eight part-time employees and eight interns from Columbus East and Columbus North high schools.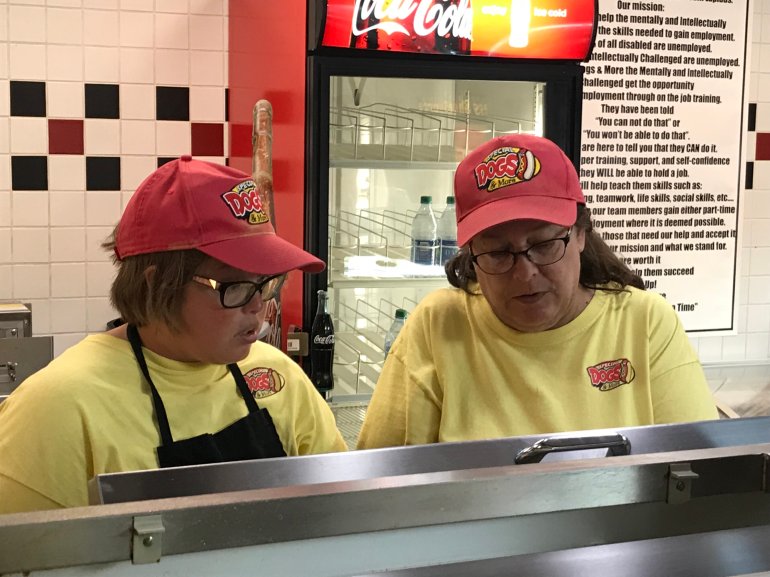 "We want our students to be employable," said Mary Hamlin, the transition coordinator at Bartholomew Consolidated School Corporation. "This is real work experience. It's a real business."
Jason Harris has been an employee of Special Dogs & More since it opened in October. He works in the dining room, where he cleans tables and restocks supplies.
"I've made friends with a lot of the employees," said Harris. "I've met some of the customers. They always remember me, too."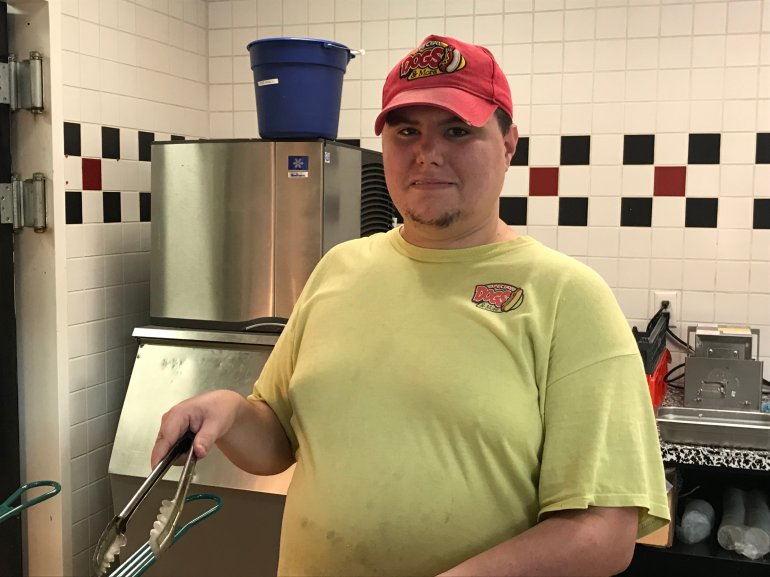 After raising more than $50,000, the restaurant will be able to hire several more employees.
"They're amazing people and they can do so much more than everybody gives them credit for," said Lapidus.