This is an archived article and the information in the article may be outdated. Please look at the time stamp on the story to see when it was last updated.
Humidity levels have come down and will be much more comfortable through the middle of the week.  Highs will reach the low to mid 80s along with breezy conditions today.
We do have small rain chances for this afternoon.  After 3 p.m., with the heating of the day, a few popup T-showers will be possible.  This is only a 30% chance, and there will be many that don't get wet today, but it would be a good idea to keep the umbrella handy. We'll hang onto those small rain chances through the evening commute.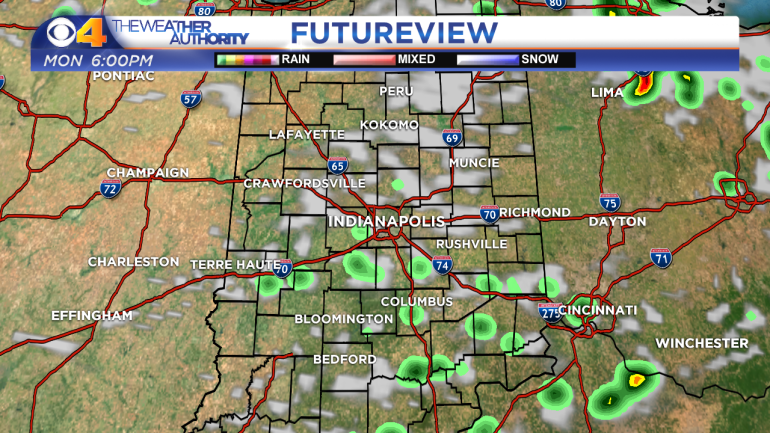 A BIG cool down is in store for Tuesday and Wednesday with highs in the 70s.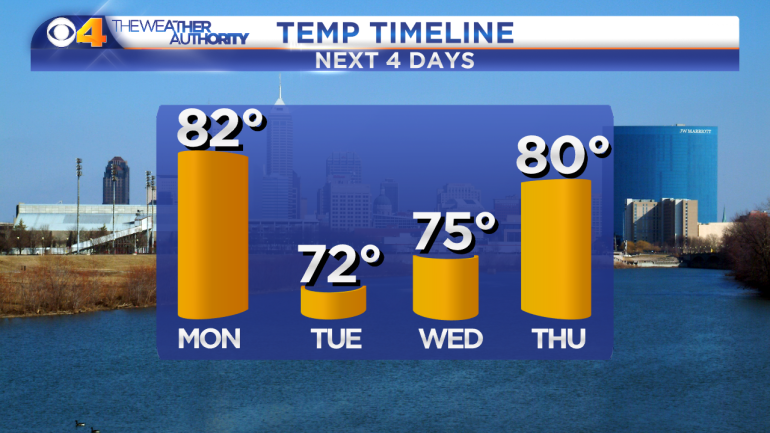 The heat AND humidity returns on Thursday.  We will have very high humidity levels Thursday and keep them through the weekend. We're also forecasting our first 90+ degree temperatures in 9 months for this weekend…and that will be accompanied by high humidity levels. Get ready for the heat!