This is an archived article and the information in the article may be outdated. Please look at the time stamp on the story to see when it was last updated.
It will be another HOT and HUMID day.  We'll reach 90 degrees, which will be our 26th 90+ degree day of the summer! Heat indices will be around 100.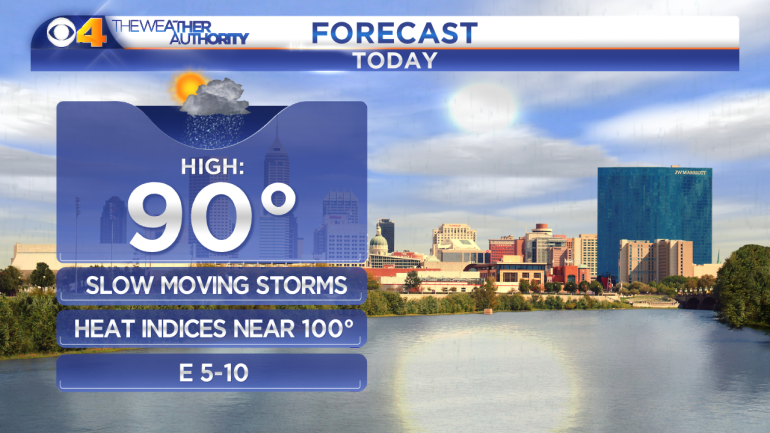 Between 3 p.m. and 9 p.m., spotty T-storms will develop.  They will be very slow moving, and as a result we'll keep a localized flooding threat today. Thunderstorms will have the potential to produce 1-2″ of rain in a very short period of time. An isolated severe storm will also be possible. Any storms that do fire up with die down after sunset.
We will stay humid through Wednesday, but temperatures will drop off this week. By Thursday we'll return to low humidity and dry conditions.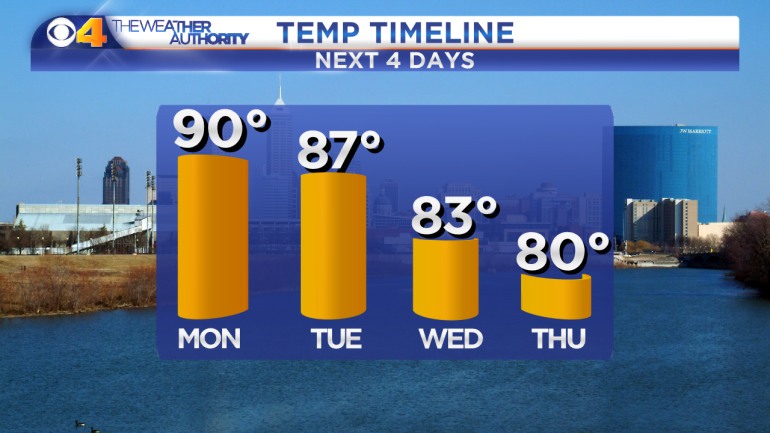 We've seen a surplus of rain since June. Last week we saw our average August rainfall in just one week. We're close to 4″ above average for the month and we'll add to that through Wednesday. So far it has been the 8th wettest August on record.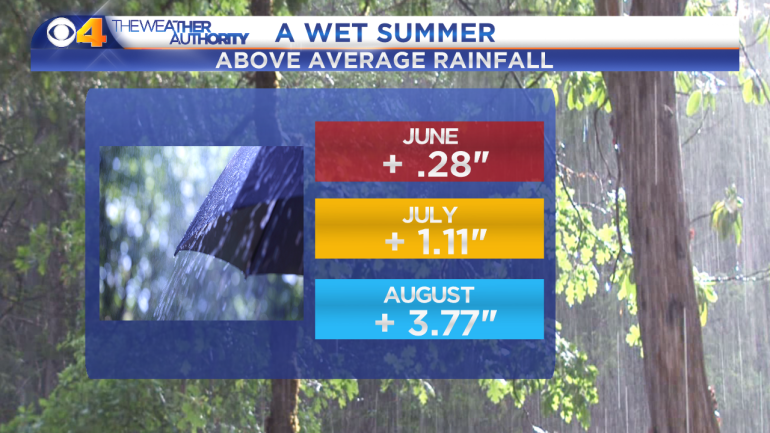 Sunshine, low humidity and dry conditions will persist from Thursday through Sunday.