This is an archived article and the information in the article may be outdated. Please look at the time stamp on the story to see when it was last updated.
INDIANAPOLIS, Ind. --Good Wednesday afternoon! We've enjoyed the sunshine today but an easterly breeze has kept us in the upper 50s to near 60 degrees this afternoon. Today marks the 16th day of above-average temperatures since March 1.
Central Indiana will have a chance of showers and thunderstorms, mainly after midnight. So, if you're headed out this evening, you won't need the umbrella. Thunderstorms are expected during the morning commute Thursday. This will happen as a warm front lifts north across our area. Some of the storms in the morning may contain some hail and gusty winds.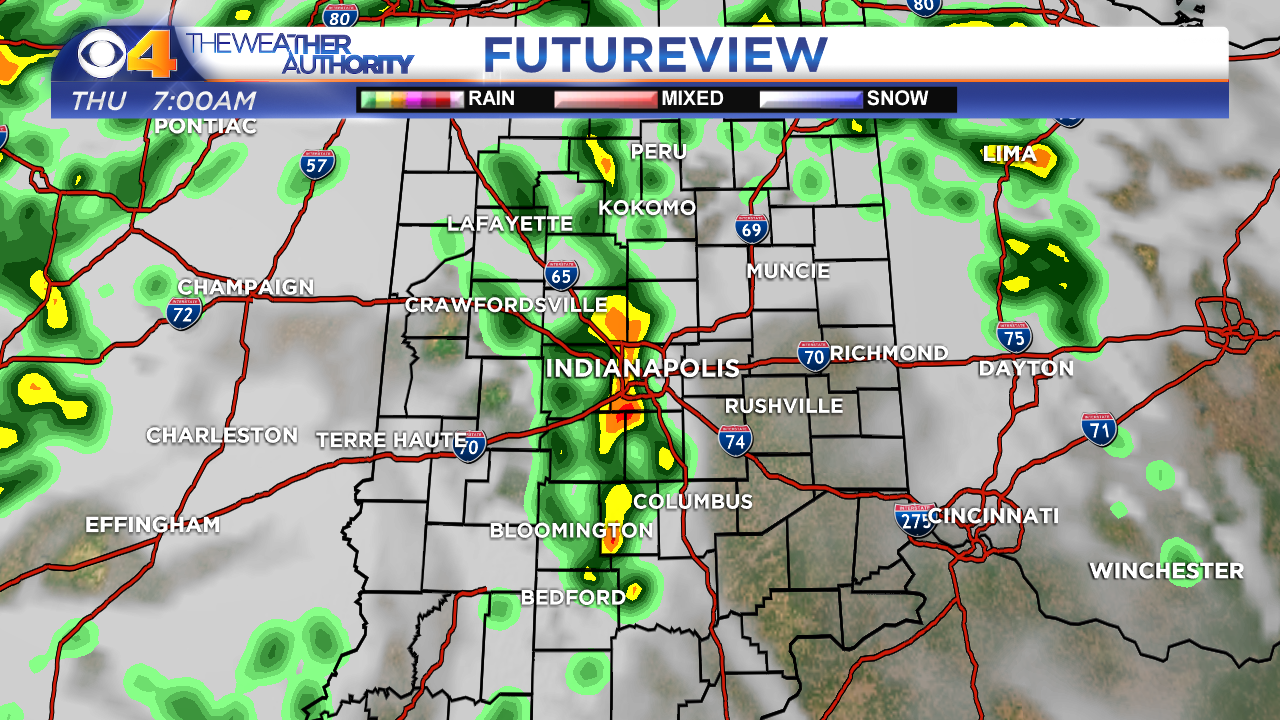 Multiple rounds of showers and storms are expected through the day Thursday with the greater severe threat in the late afternoon and evening as we warm things up. Highs will get near 70 degrees with a wind shifting from the east to the south and gusting to 25 mph at times. Severe weather threats will be damaging winds and large hail. A tornado cannot be ruled out but the threat is a bit lower.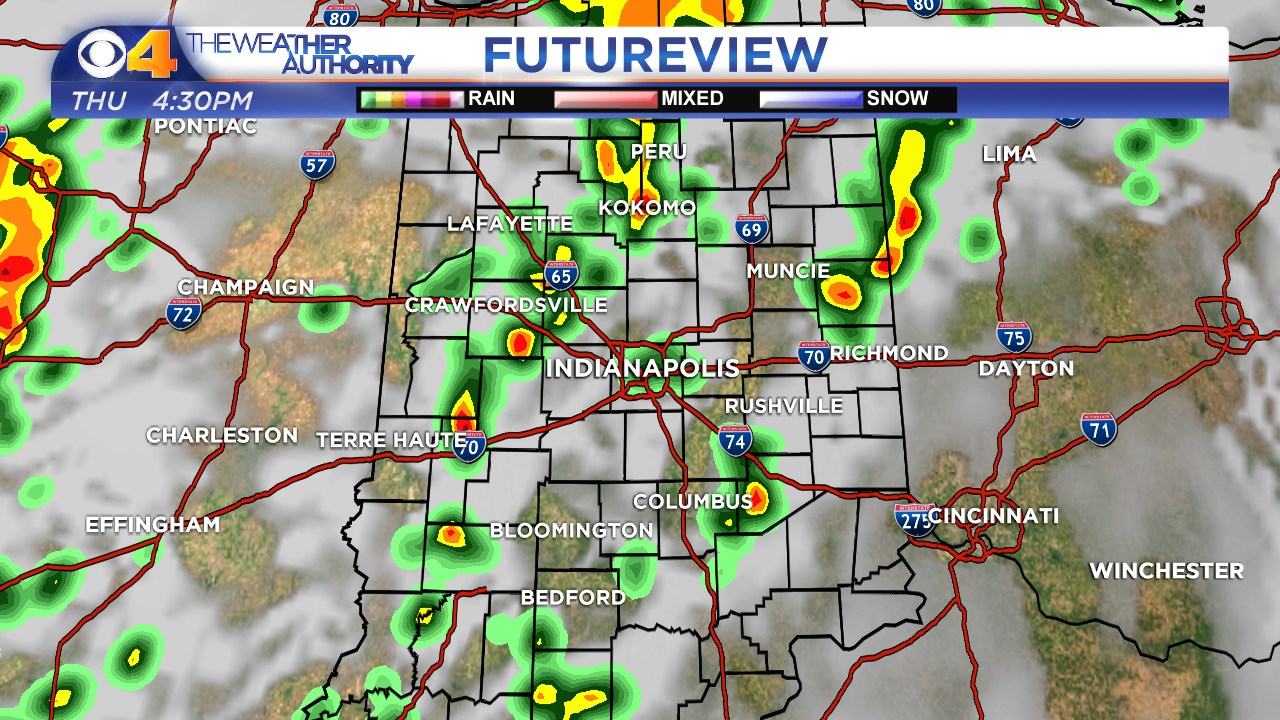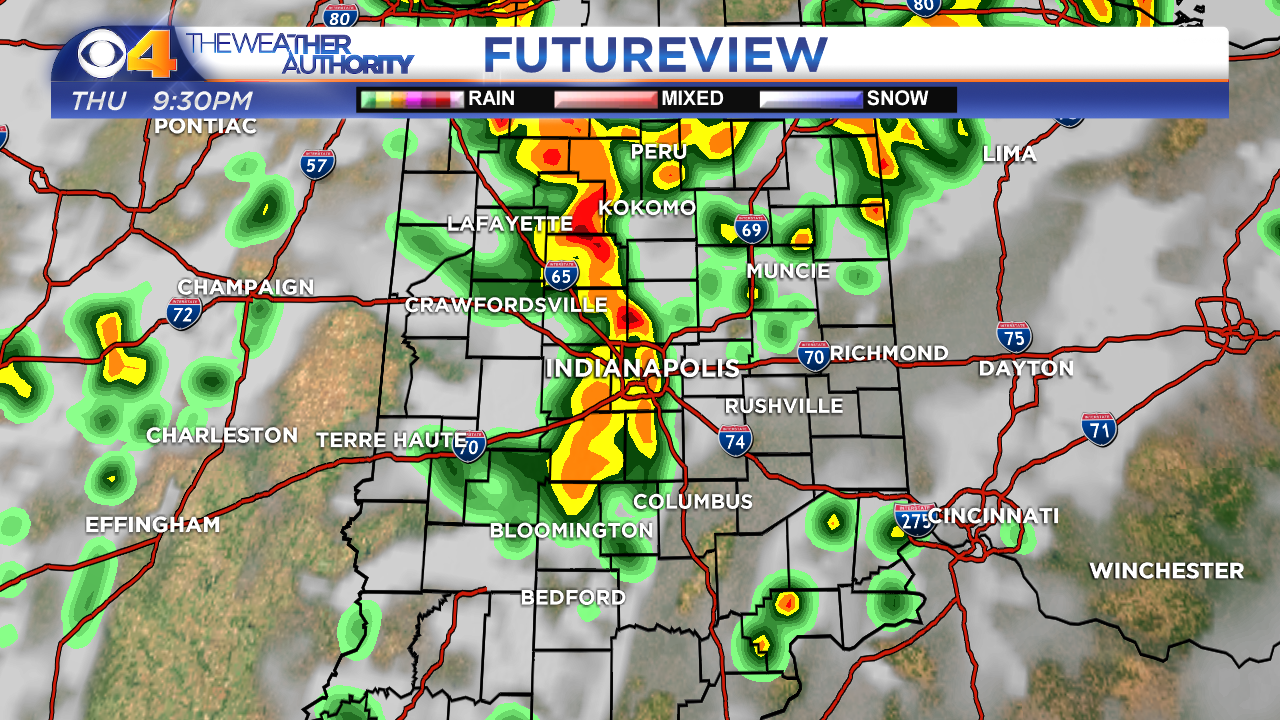 The Storm Prediction Center has put much of central Indiana in a slight risk for severe weather for Thursday.
Showers will linger on Friday with temperatures in the upper 50s. Rainfall amounts may top 1 to 2 inches in spots from Thursday into Friday, especially in thunderstorms. The weekend looks nice with dry conditions until Sunday night. Highs will range from the mid-50s Saturday to the low 60s Sunday.
Another low pressure will move through early next week with more rain and storms. --Danielle Dozier