This is an archived article and the information in the article may be outdated. Please look at the time stamp on the story to see when it was last updated.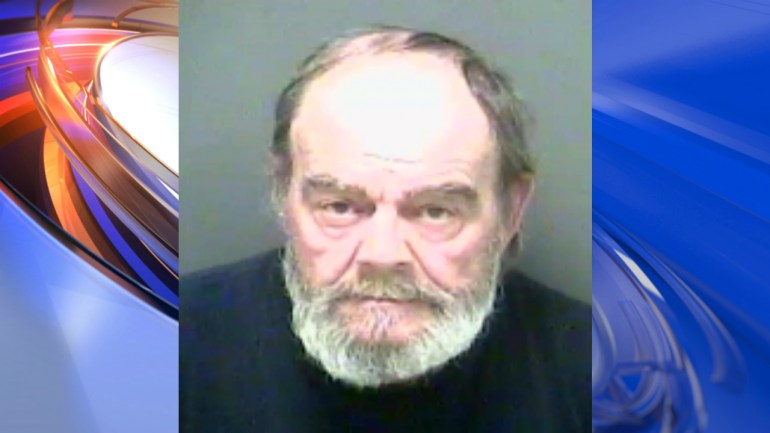 UPDATE: Prosecutors say Michael Sermersheim entered a plea deal in Jan. 2017, which calls for an eight-year executed sentence on four counts of child exploitation, each a Level 5 Felony. 
SHELBY COUNTY, Ind. (July 21, 2015) – Indiana State Police arrested a Shelbyville man Tuesday at his residence for child exploitation and possession of child pornography.
The Cyber Crime Unit began investigating Michael D. Sermersheim, 68, in March.
Police executed a search warrant at his home early Tuesday morning, and they allegedly found evidence to indicate that Sermersheim had been utilizing peer-to-peer networks to download and disseminate child pornography.
Other digital media items were examined and allegedly found to contain child pornography. The children ranged in age from infants to 17 years old. Court documents show that a detective successfully downloaded more than 9,000 photos and videos of child pornography. Investigators said at least one of the children was handicapped. The photos and videos showed the children being sexually abused, engaging in sex acts, bondage and bestiality.
Sermersheim was taken into custody and preliminarily arrested for Child Exploitation and Possession of Child Pornography. Prosecutors formally charged him with 54 counts Wednesday morning, including 27 charges of child exploitation and 27 charges of possession of child pornography.
The probable cause affidavit calls him the "most prolific disseminator of child pornography in the State of Indiana."
Michael Sermersheim didn't answer any questions from reporters after his initial hearing Wednesday morning in Shelby County.
"It's extremely disturbing on a number of levels," said Brad Landwerlen, Shelby County Prosecuting Attorney.
Investigators said the distribution originated from a home off Third Street in Shelbyville where Sermersheim lives.
"That's just sick. That's just sick. Disgusting," said Doreen Graves, who lives nearby.
Some of the images are so grotesque Landwerlen said enhanced charges are needed. But those don't exist under Indiana law, he said, with all acts of child exploitation falling in the same category, no matter how extreme.
"I think the legislature needs to take a look at that and do what most jurisdictions do, and that's make some things an aggravator," he said.
Landwerlen said investigators are still combing through the laptop used to distribute the pornography, and they do not believe any local children were involved in the production.
"Over 23,000 images were disseminated by him, images, either photographs or videos, involving this type of activity in the 119 days of our investigation," he said, "The ones we've been able to look at quickly, we don't think any of these were produced locally. We think these were downloaded," he said.
According to court documents, Semersheim confessed to putting all of that child porn online for others to download.
Semersheim said in court he is an Army veteran and could not afford an attorney.
The judge set bond at $50,000.
Landwerlen believes more arrests in Shelby County are likely.
"I do anticipate additional arrests and additional charges," he said.