This is an archived article and the information in the article may be outdated. Please look at the time stamp on the story to see when it was last updated.
Most of Central Indiana is in a SLIGHT risk for severe storms today. It's a day that you'll want to stay weather aware! Storms will be capable of producing damaging winds and large hail today.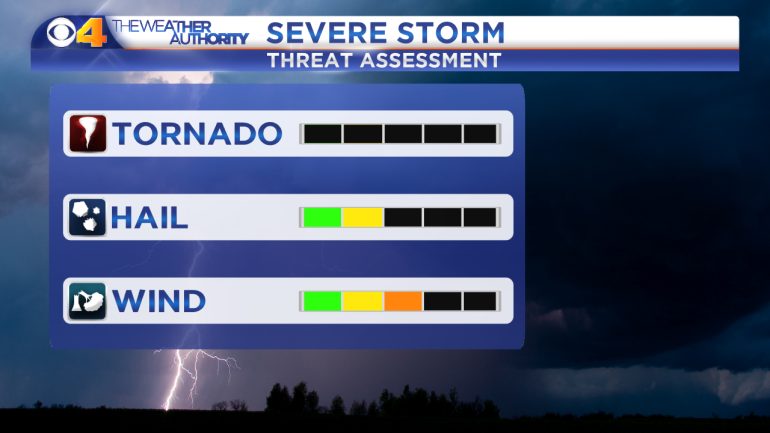 Here's the timeline: Storms will roll through in two rounds today. The first round will take place through the morning drive until about 10 am.  We could see a few isolated warnings this morning…but more storms will fire up with daytime heating this afternoon after 2pm.  T-showers will be likely through the evening drive and we could see numerous warnings this afternoon.
Our Futureview model shows widespread coverage by 4pm today.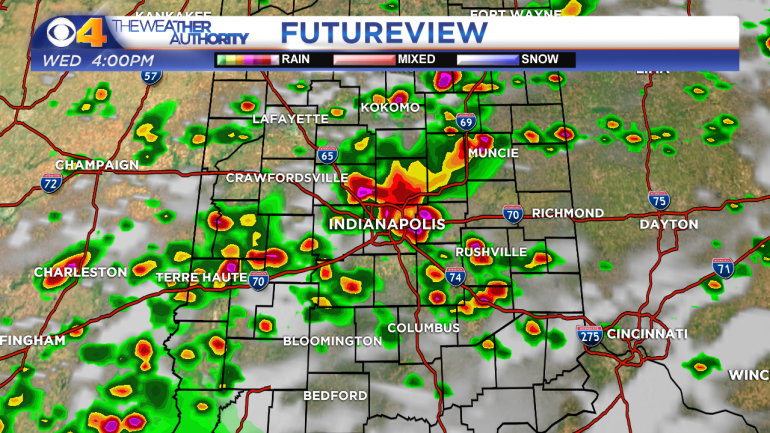 Storms taper off by sunset this evening and will give way to a string of dry days.  We'll also be less humid on Thursday and Friday. We heat things back up again this weekend. Father's Day will be dry, sunny and hot!