This is an archived article and the information in the article may be outdated. Please look at the time stamp on the story to see when it was last updated.
NOBLESVILLE, Ind. – The teacher who tackled a shooter at Noblesville West Middle School and swatted the gun away was identified as seventh grade science teacher and middle school football coach Jason Seaman.
A seventh grader who was in the classroom where the shooting took place shared a firsthand account with us. The students were in class when the suspect asked to be excused. He later returned with two handguns and opened fire. A 13-year-old girl was shot and is in critical condition.
That's when Seaman bravely tackled the shooter and swatted the gun away from him, possibly saving others from getting injured.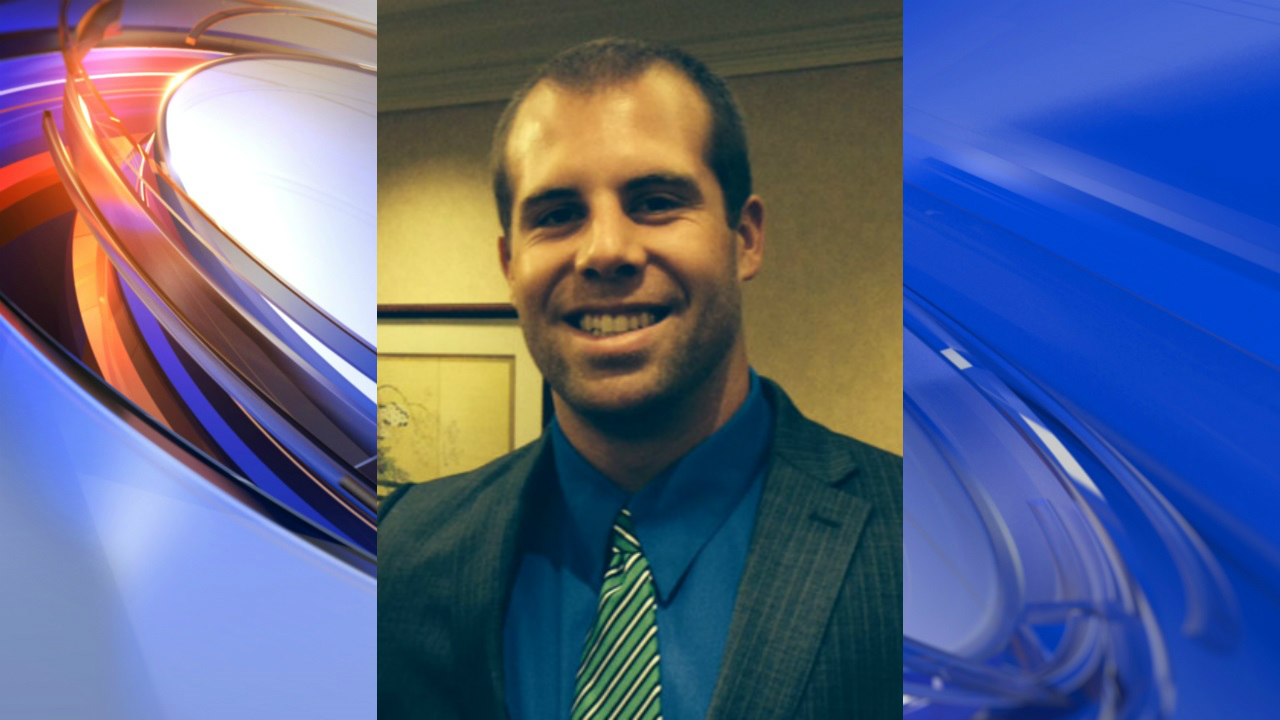 Dan Spehler shared the student's firsthand account:
"I literally just spoke with a seventh grader who was in the room where this happened. Her mom came to pick her up this morning. She confirmed what I heard from another person who lives nearby that this was in a science classroom and that a science teacher may have been the one to literally tackle this kid and swat the gun away from him.

That is a firsthand account… She described him as a student, and that he shot at someone in the room, and one student was injured. And that this science teacher bravely swatted that gun away from the gunman's hands, saving everyone else in that room."
Police say the teen victim was transported to Riley Hospital for Children, and Seaman was transported to IU Health Methodist Hospital. Her name is being withheld.
A student who wished to not be identified was in the classroom and sitting ten feet away from the student who was shot said the shooter walked in late to class and had a gun in his hand, waving it around.
"He took about four to five maybe six shots, one of them hitting a girl that was about ten feet from me. Mr. Seaman started running at him, he's a teacher, a science teacher– he tackled him to the ground, we were all hiding in the back of a classroom behind some desks, then he was yelling to call 911 to get out of the building as fast as we could, so we ran down the stairs and just ran down here, we ran down the sidewalk into Prairie Crossing," the student said.
The student described his teacher's actions as heroic.
"He's a hero. If he didn't do anything he probably would have continued shooting and a lot more of us would have been injured and possibly killed,  so it was just something that not most people would have done but he was really brave to do it," he said.
The student said this is the type of person the teacher and football coach is.
"I'd say it something I'd see from him, he would do this type of thing, he's a really good guy," he said.
From his hospital bed, Seaman released a statement thanking Noblesville and first responders:
"First of all, thank you to the first responders from Noblesville and Fishers for their immediate action and care. I want to let everyone know that I was injured but am doing great. To all students, you are all wonderful and I thank you for your support. You are the reason I teach."
A Facebook account believed to belong to Seamon's mother posted the following message:
"Please pray for my son Jason. This morning there was a shooting at his high school Noblesville West Jr. High. He was hit 3 times & is undergoing surgery now. We are told he is in good condition but haven't gotten to see him yet. I thank God that no one was killed."
Seaman played football for Southern Illinois University.
Head SIU football coach Nick Hill played a season with Seaman.
"He was a great teammate, one of the team's hardest workers. You could always trust him to do the right thing," Hill said.
Follow our live blog for the latest updates.
Everyone in central Indiana and especially in #Noblesville needs to say thanks to science teacher Jason Seaman.
While being shot three times his heroic work tackling a gunman in his classroom saved lives.
Thanks Jason.#NoblesvilleWestMiddleSchool pic.twitter.com/HvUzusKUIe

— Jesse Wells (@JesseWellsNews) May 25, 2018