This is an archived article and the information in the article may be outdated. Please look at the time stamp on the story to see when it was last updated.
Good Thursday morning! Patchy fog once again developed north of I-70. The first part of our day will be dry with partly sunny skies. An isolated shower is possible this afternoon as a weak front slides south through the area. Highs today will top out around 80 degrees.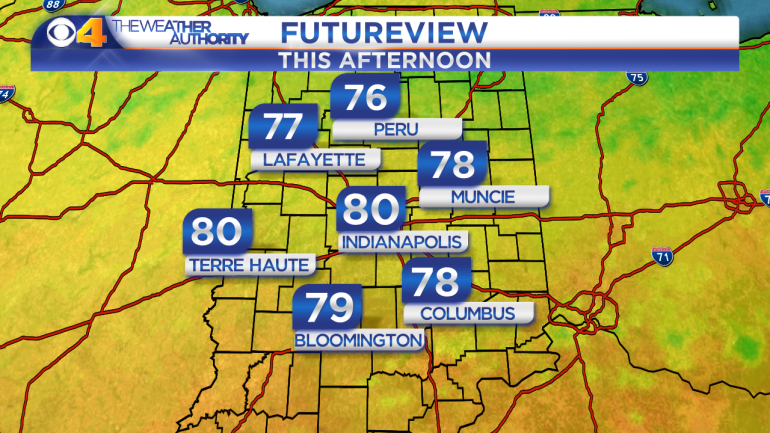 Harvey is now a Tropical Depression and continues to sit over Louisiana dropping several inches of rain and causing flooding. Harvey will weaken as it heads northeast the next few days. Even though Harvey is sitting well south of Indiana it is responsible for the cloud cover we are seeing today.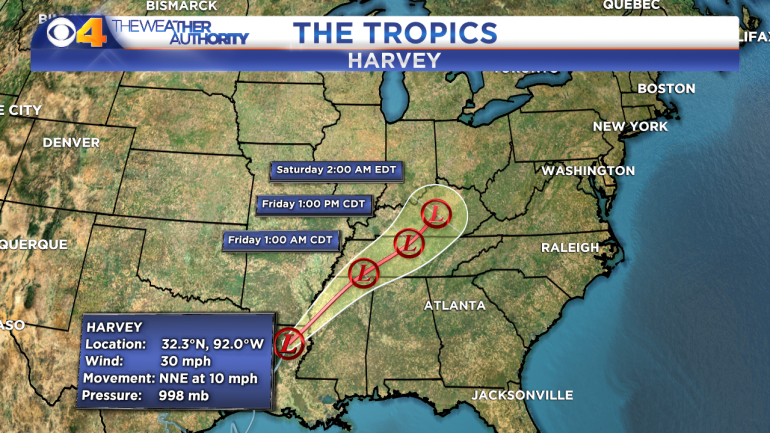 Tomorrow as Harvey nears the state it will continue the cloudy skies and bring rain to parts of southern Indiana. Highest rainfall totals up to 3″ will be focused closer to the Kentucky border with up to an inch possible in Indy. Some showers will linger into Saturday morning but come to an end by midday.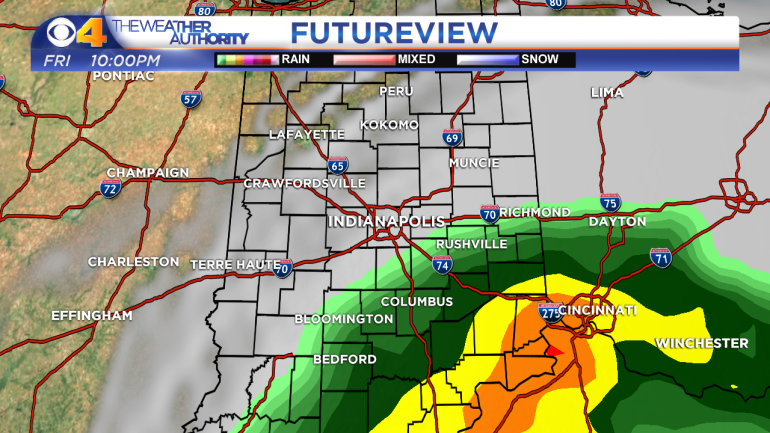 Friday will feel more like fall with cloudy skies, breezy conditions and temperatures only reaching 70º. After some rain Saturday morning, sunshine returns Sunday and temperatures return to the mid 80s for Labor Day.