This is an archived article and the information in the article may be outdated. Please look at the time stamp on the story to see when it was last updated.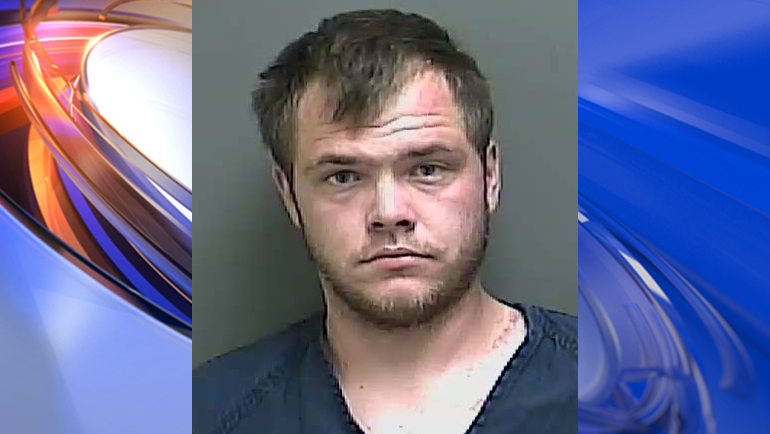 Update (April 18, 2016) — Deryn Johnson was convicted of two counts of resisting law enforcement and sentenced to 11 years (8.5 executed, 2.5 probation) for each. Additionally, after his release his license will be suspended for 16 years per count (total of 32 years).
HOWARD COUNTY, Ind. (Aug. 6, 2015) – A man faces two charges of reckless homicide after causing a crash that killed two women in Howard County this week.
Deryn Johnson was arrested Monday after leading police on a chase near Kokomo. According to court documents, an officer noticed a maroon Dodge truck going 100 mph in a 65 mph zone. The officer started following the truck.
When the officer caught up, the truck quickly moved from the left lane to the right lane and turned onto State Road 26. The officer informed dispatchers he was engaged in a pursuit. Johnson's truck continued going at "a high rate of speed," the officer said.
The pursuit followed through several county roads, and Johnson steered the truck into a bean field in order to avoid police at one point. The car almost hit a town marshal's squad car, court documents said. Johnson continued southbound on County Road 200 East, forcing traffic in both directions to swerve off the road to avoid being struck.
The truck, still going in excess of 100 mph, made it to County Road 350 South, where it continued to go north. Johnson blew past a stop sign and failed to make a sharp turn. His truck slammed into a house at 3488 E. 285 South. After being ordered to get out of the vehicle, police said Johnson put the truck in reverse and tried to get away.
He went through a stop sign at County Road 300 South and crashed into a Toyota Prius. The driver and passenger of the other vehicle, 73-year-old Nancy Cripe and 82-year-old Mary Jo Dimitt, both died as a result of the crash.
During an interview, Johnson told police was driving and admitted he'd tried to get away. He "admitted to smoking marijuana and drinking alcohol earlier that evening," court documents said.
Johnson is due in court Friday morning. His passenger was not arrested or charged in the case.