This is an archived article and the information in the article may be outdated. Please look at the time stamp on the story to see when it was last updated.
Today will be mild and breezy. Clouds will increase steadily with 30 mph wind gusts and highs near 70 this afternoon.  A few scattered showers will be possible by dinner time tonight.  But most of the daylight hours will be dry.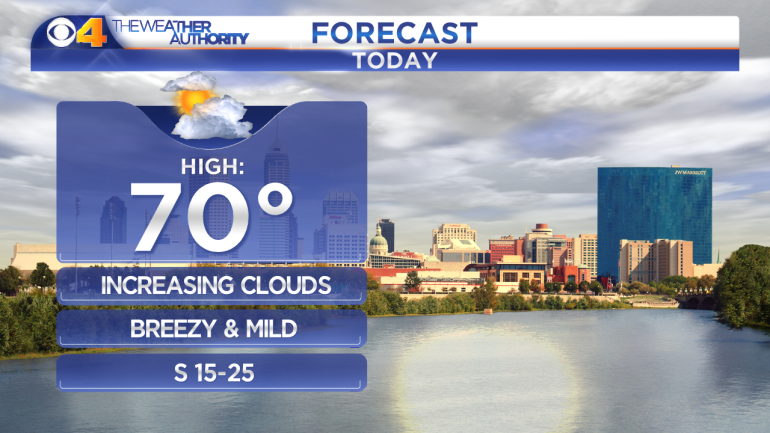 With our next storm system, moisture will arrive in two waves. The first wave begins tonight with some periods of heavy rain after midnight.
We'll keep that heavy rain around through the Thursday morning drive.  We'll see a lull in the precipitation during the midday hours. The amount of sunshine we break into will dictate the severe weather threat.  If we see a lot of sunshine our severe weather threat will increase...while if more clouds persist, the severe threat will be lower.  Regardless, most of central Indiana is in a SLIGHT risk for severe weather for late Thursday afternoon/evening. Our primary threats will be damaging wind gusts and hail. Most will see 0.5" to 1" of rain through Thursday night.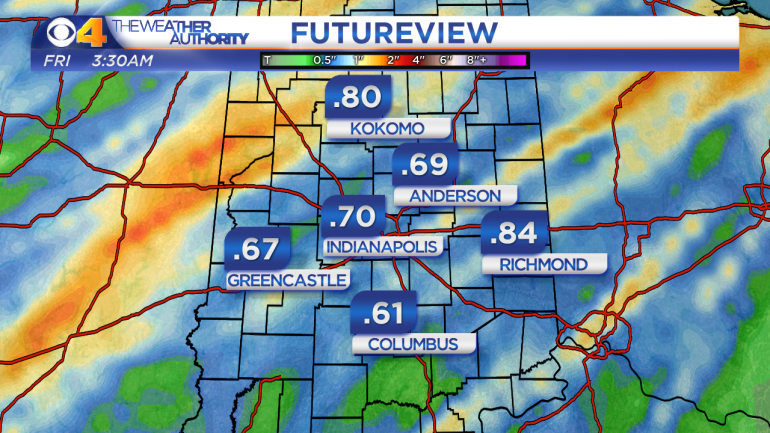 A few lingering showers will be possible on Friday with cooler air lingering into early next week.