This is an archived article and the information in the article may be outdated. Please look at the time stamp on the story to see when it was last updated.
We'll get a break from the active weather today with a cloud/sun mix through the afternoon, with below average temperatures.  Most of us will stay in the 30s today. Clouds will start to move in after sunset in advance of our next storm.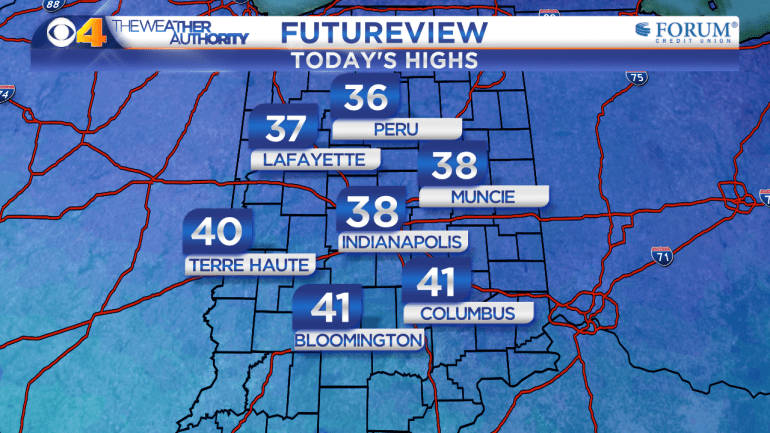 Snow showers will arrive after midnight tonight.  We will likely have some slick spots and continuing snow showers through the Thursday AM drive.  As Thursday wears on, temperatures will get slightly above freezing and that rain/snow line will clear I-70 by the midday hours.  We are expecting some rain to mix in with the snow in Indy and slightly north of the city which will cut down on snow totals.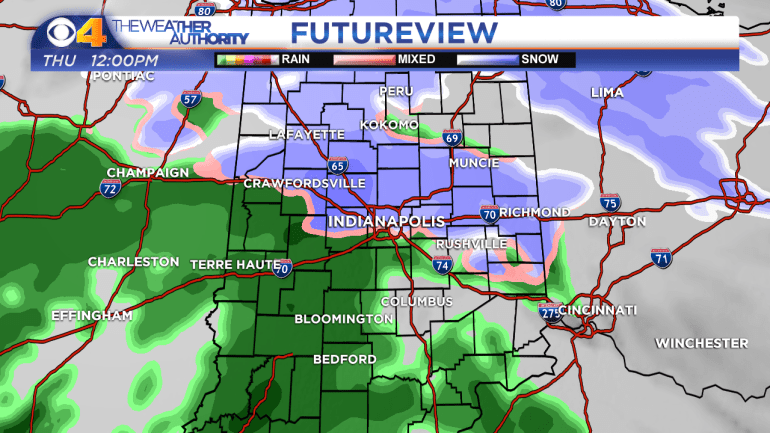 Across Indy, Hamilton & Boone Co's we'll see about 1″ of snow through Thursday evening with rain mixing in at times during the afternoon. Further north in Kokomo, Marion & Peru we'll see closer to 2-3″. South of I-70 will see trace amounts.
A few rain and snow showers are possible again on Saturday, with no accumulation expected.  We're looking at a big warm up for next week!