This is an archived article and the information in the article may be outdated. Please look at the time stamp on the story to see when it was last updated.
UPDATE (October 1, 2019): The Morgan County Sheriff is still looking for information surrounding the murder of Alexander Dashiell Jackson.
A statement released by the sheriff's office said:
"Investigators would like to talk to anyone that may have seen any vehicles parked or people walking on Mann Road between State Road 144 and Morgan/Marion County line on September 9th from 4:00 a.m. to 5:00 a.m.

Anyone with information can contact investigators via Crime Stoppers at (317) 262-Tips (8477) or 911 dispatch at (765) 342-5544."
Original Story (September 19, 2019):
MORGAN COUNTY, Ind. – Authorities have identified a man whose body was found in Morgan County last week.
Morgan County Sheriff Richard Myers said Alexander Dashiell Jackson, 23, of Indianapolis, was found on Mann Road on Friday, Sept. 13.
Deputies were called to the area in the afternoon after a homeowner found the body while walking a dog. The remains had been there for about a week, investigators believe, and were badly decomposed.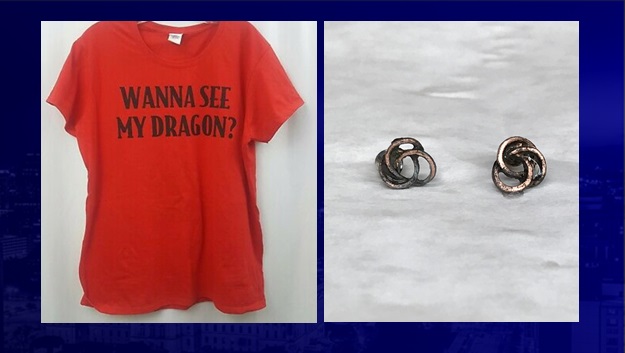 Police had appealed to the public for help identifying the body, saying the individual was the victim of a homicide. They released photos of a t-shirt and earrings that the victim was wearing.
Investigators are trying to find out what happened to Jackson. Anyone with information about the case or his previous whereabouts should contact Crime Stoppers at (317) 262-TIPS (8477) or Morgan County 911 Dispatch at (765) 342-5544.