This is an archived article and the information in the article may be outdated. Please look at the time stamp on the story to see when it was last updated.
INDIANAPOLIS, Ind. – Indianapolis Metropolitan police have arrested two people in connection with the shooting death of 1-year-old Malaysia Robson.
The department said Wednesday that two men were taken into custody for their alleged involvement in the shooting. Darrin Banks, 27, and Brian Palmer, 29, were arrested on preliminary charges of murder and aggravated assault, police said.
"A big thank you to the community for all their help and patience," IMPD tweeted about the case Wednesday morning.
Police said the mugshots of both suspects are from unrelated arrests. IMPD hasn't commented on the circumstances surrounding their arrests in Robson's death.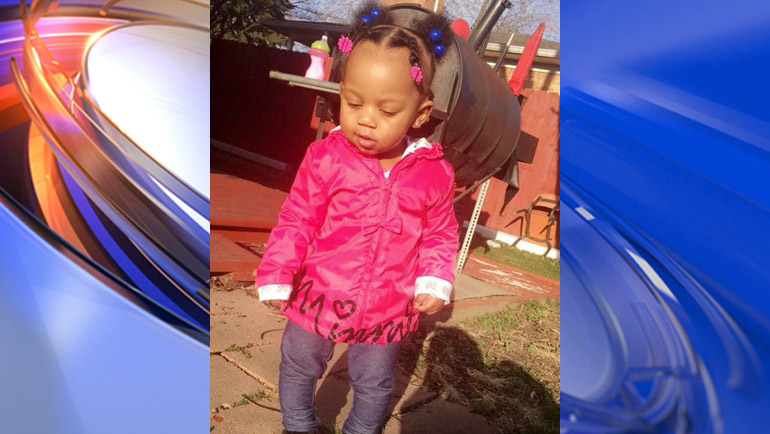 According to IMPD, the little girl and her 19-year-old aunt were hit when someone fired shots into their home in the 3500 block of N. Wittfield St. on March 29. Malaysia died from her injuries while her aunt, Ana Fox, was wounded.
The little girl's family responded with a statement about the arrests:
We have been waiting for this day since Malaysia was taken from us and are very happy these two men are now off the streets.

–Malaysia's family members
The shooting outraged the Indianapolis community, and family members said dozens of shots were fired into the home. Investigators said the shooting may have stemmed from an argument on social media.
Malaysia was laid to rest last week following a funeral at New Beginnings Fellowship Church.
The Rev. Charles Harrison with the Ten Point Coalition thanked IMPD for its work in solving the case.
"We cannot tolerate this kind of senseless violence in our city," Harrison wrote on Twitter after news of the arrests broke.
I want to personally think @IMPDnews Detectives for their hard work in solving this case & arresting the persons involved in the Malaysia Robson murder. We cannot tolerate this kind of senseless violence in our city. Great job IMPD! @IMPD_Chief @irishsarge#JusticeForMalaysia pic.twitter.com/J7QepiXKfT

— Rev Dr Charles Harrison (@charlesharriso5) April 11, 2018