This is an archived article and the information in the article may be outdated. Please look at the time stamp on the story to see when it was last updated.
LAFAYETTE, Ind. (April 4, 2016) – Police need your help locating a missing man from Lafayette.
David A. Kallenberger, 47, of 1900 North 15th Street, Lafayette, was reported missing to the Indiana State Police on March 28, 2016.
According to his sister, he left Lafayette on March 15 and was heading to Florida to meet up with her,  but she says he never arrived.
The last contact anyone had with Kallenberger was on March 15 when a trooper was sent to I-65 SB near the 86 mile marker in Johnson County. Kallenberger's motorcycle had broken down, and the trooper asked Kallenberger if he needed help.
Kallenberger told the trooper that he had help en route, so the trooper left.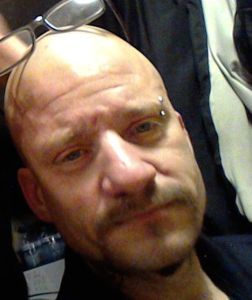 Troopers returned to the area a few hours later, and they found his motorcycle, but they did not see Kallenberger. The motorcycle was towed to a secure lot.
No one has seen or heard from Kallenberger since that day. His wife and sister reported him missing and his information was entered in the missing person's database on March 29.
Kallenberger is a white male, five feet nine inches tall, 200 pounds with blue eyes and a shaved head. He has numerous tattoos on his arms, head, neck and piercings on his left eyebrow and left ear.
If anyone has seen Kallenberger, please contact the Indiana State Police at the Lafayette Post at 765-567-2125 and ask for Sergeant Jerry Holeman or call your local law enforcement agency with any information.