This is an archived article and the information in the article may be outdated. Please look at the time stamp on the story to see when it was last updated.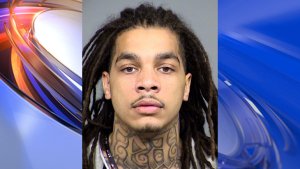 UPDATE (Jan. 3, 2019)– David Bean pleaded guilty to armed robbery, and a charge of criminal confinement was dismissed. He was sentenced to 7 years in the Indiana Department of Correction and received 373 days of jail credit. Two years of the sentence are suspended, meaning he'll serve the first three years at DOC and 2 years in Community Corrections Work Release.
Original story:
LAWRENCE, Ind. — The Marion County Coroner's Office identified a man killed in an officer-involved shooting Tuesday afternoon.
The deceased was identified as 28-year-old Jesse Scarsbrook.
Tuesday afternoon, officers from Lawrence Police Department responded to a reported robbery at Big Boy Hobbies in the 8800 block of Pendleton Pike. One suspect–Scarsbrook–left the scene in a black Ford Mustang and led police on a brief pursuit to 46th and Mithoeffer Road, where he crashed.
Authorities say Scarsbrook then carjacked a vehicle at that intersection and continued to flee. One passenger was trapped inside as the suspect drove off in the silver Lincoln.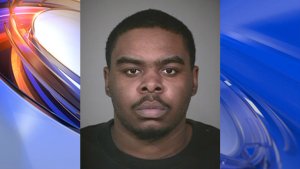 Scarsbrook crashed at the intersection of Pendleton Pike and Post Road. At that point, authorities say he got out of the car and opened fire at police. Three officers from Lawrence Police Department returned fire, killing him. The passenger wasn't harmed.
Overnight, Lawrence police announced the arrest of a second suspect in connection with the robbery at Big Boy Hobbies.
David Bean, 28, faces a preliminary charge of robbery. Police took him into custody around midnight but didn't elaborate on the circumstances surrounding his arrest.