This is an archived article and the information in the article may be outdated. Please look at the time stamp on the story to see when it was last updated.
Happy Friday! Today will be a pleasant day with a mix of sun and clouds. Seasonal afternoon highs in the low to mid 50s. Most of the daylight hours will be dry, a spotty shower is possible after 5pm.
A cold front moves in Saturday creating a wide temperature swing. Strong southerly winds in the morning boost temperatures to near 60º ahead of the front. Behind the front temperatures drop off after 1pm on strong northerly winds.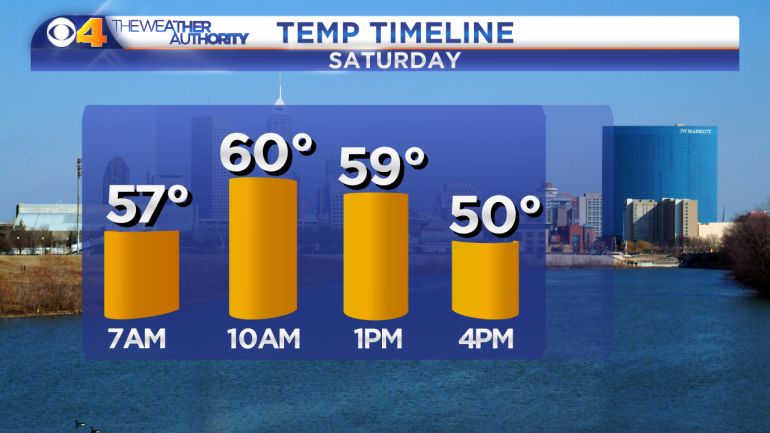 Scattered showers develop overnight and continue throughout the day Saturday.
A line of thunderstorms develops along the front and moves through Indy about 1-3pm. An isolated severe storm with damaging winds is possible.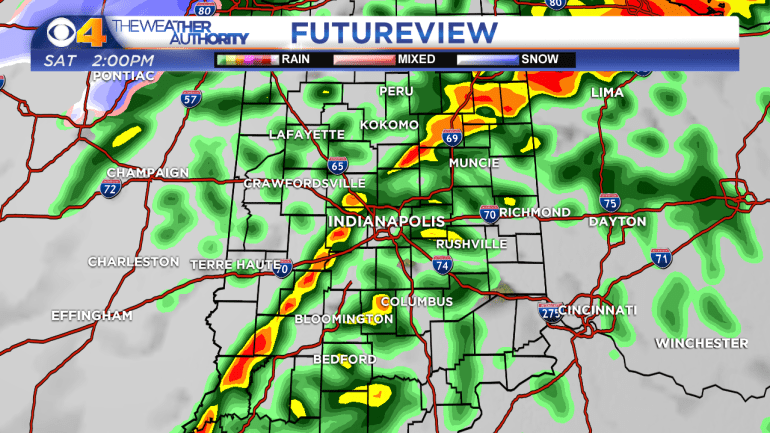 As the system moves out of the area, wraparound showers are possible, even some snow could mix in.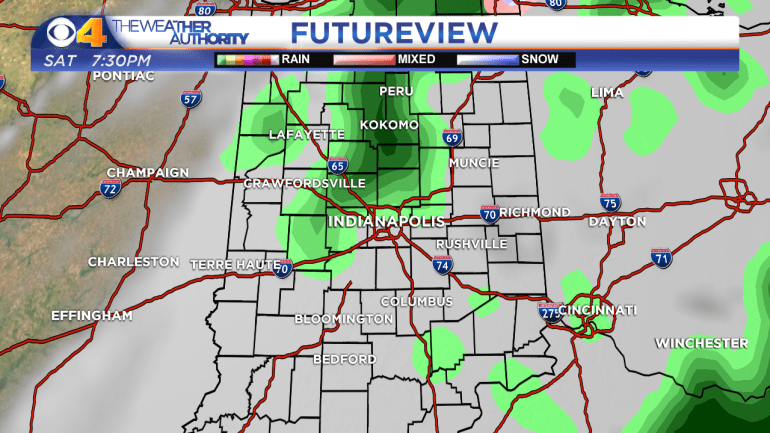 The precipitation clears out Sunday with increasing sunshine in the afternoon. A cold end to the weekend as temperatures stay in the 30s. The start of next week is drier and milder. Followed by another push of cold air on Wednesday. Thanksgiving day is looking dry for any holiday travel.