This is an archived article and the information in the article may be outdated. Please look at the time stamp on the story to see when it was last updated.
GREENFIELD, Ind. — An iconic fire truck made a stop in Greenfield on Wednesday to support families battling illness.
Pink Heals is a nonprofit organization that pairs with local first responders to bring a message of hope to people during times of need.
The program started in 2007 and provides home visits to show families going through difficult times that they are loved and cherished.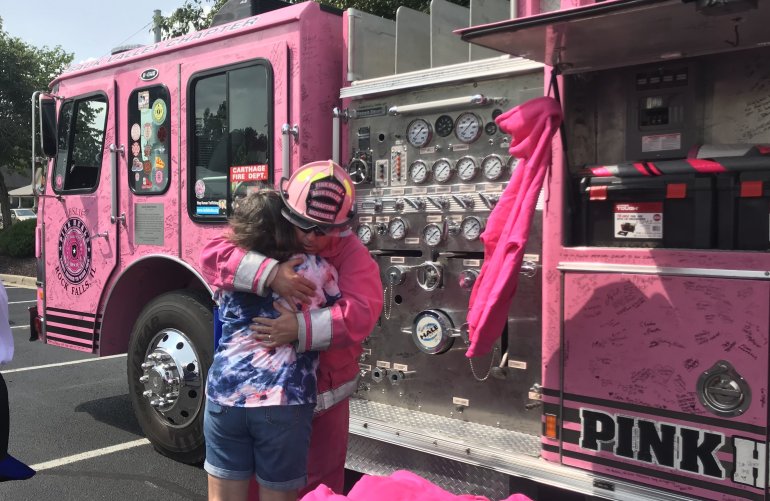 "It touches not only the individual we're going to see, but it touches every family member that is there, or if they have friends that are there," said Brian Tribley, the president of the Pink Heals Sauk Valley Chapter. "It touches everyone."
The Rockville, Illinois chapter stopped outside the Hancock Cancer Center on Wednesday, where survivors and supporters had the chance to sign a pink truck, named Leslie.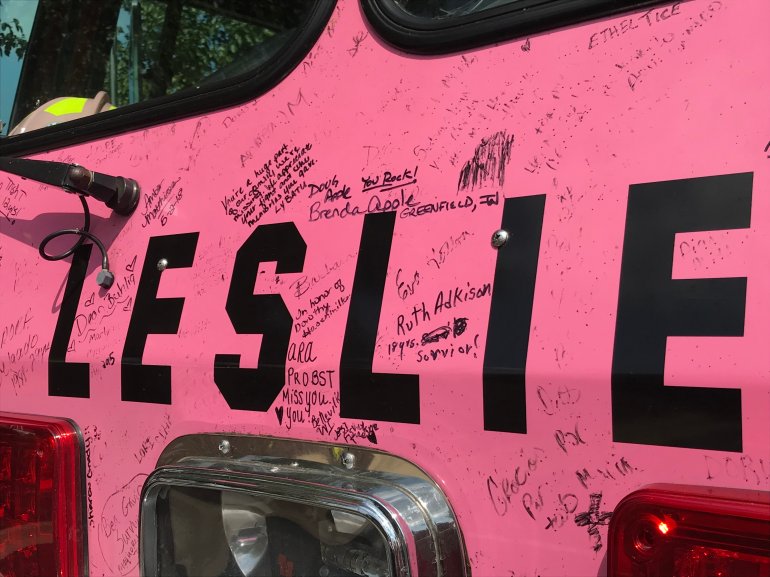 Leslie the truck, is named after Pam Huebschman's daughter, who died of breast cancer in 2009, just weeks after Pink Heals stopped by her home.
"When they rolled in and she rolled out, the tears were in her eyes and she was just floored," said Huebschman. "It impacted her greatly in her final days."
WATCH: Pam Huebschman stands beside the @PinkHealsTour truck named in honor of her daughter Leslie Anne, a @Fishers_Police officer who passed away from breast cancer in 2009. She says the organization visited her daughter in her final days. pic.twitter.com/JMRGz1RvDB

— Olivia McClellan (@OliviaMNews) August 22, 2018
Leslie was a Fishers police officer for ten years before her passing.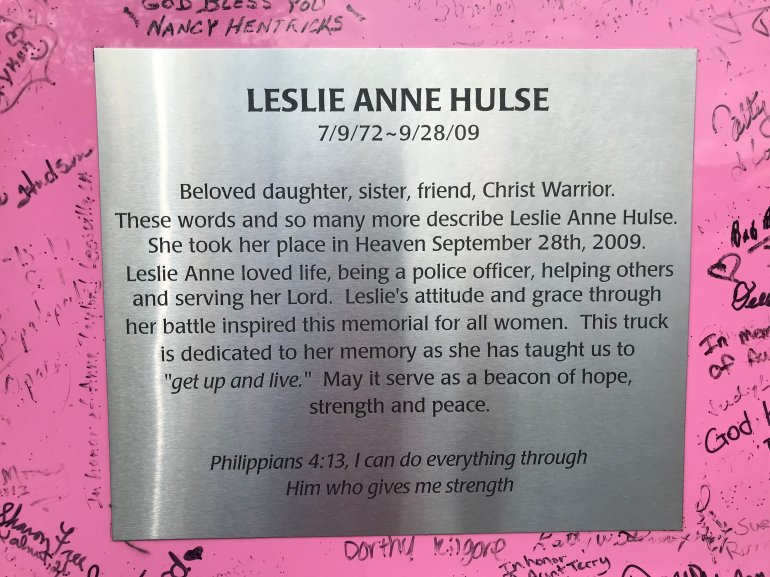 "It means so much to me that they love Leslie enough that they would come back several times to our community to spread love to those who are going through difficult times," said Huebschman.
Pink Heals tour drivers volunteer up to three weeks at a time to drive pink fire trucks and police cars across the country where they make home visits to people in need.
Chapters partner with local businesses to provide people with donated goods, gift cards, flowers and other surprises as a means of support.
"The most important thing to me is we bring love," said Tribley. "That's the key word to me, bringing love to these men, women, and children that need a hug and just need to be lifted up and encouraged."