This is an archived article and the information in the article may be outdated. Please look at the time stamp on the story to see when it was last updated.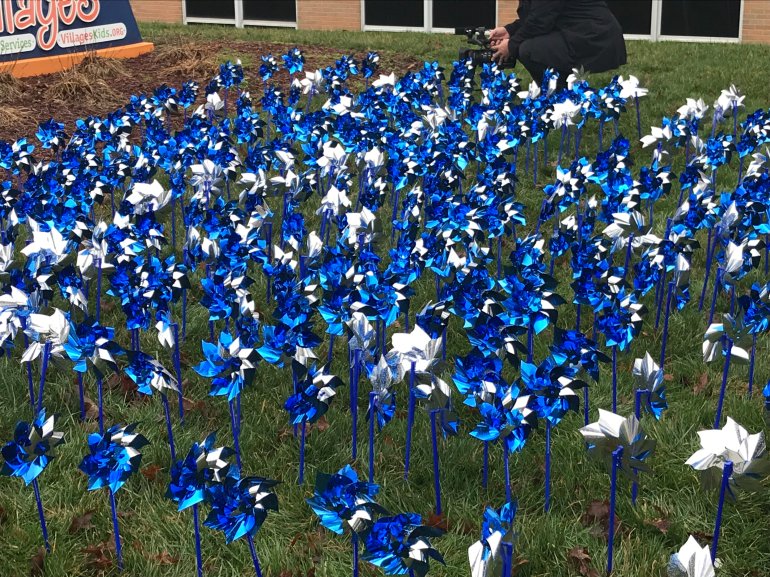 INDIANAPOLIS, Ind.– If you travel down North Meridian Street over the next month, you'll likely see pinwheels- one thousand, to be exact.
On Thursday, The Villages and Prevent Child Abuse Indiana, a division of The Villages, planted pinwheels outside their facility for National Child Abuse Prevention Month, which officially begins in April.
Sharon Pierce, the president and CEO of The Villages, said in 2018, there will be approximately 84,000 children born in Indiana. Each of the pinwheels were planted to represent 84 Hoosier infants that are expected to be born during the course of the year.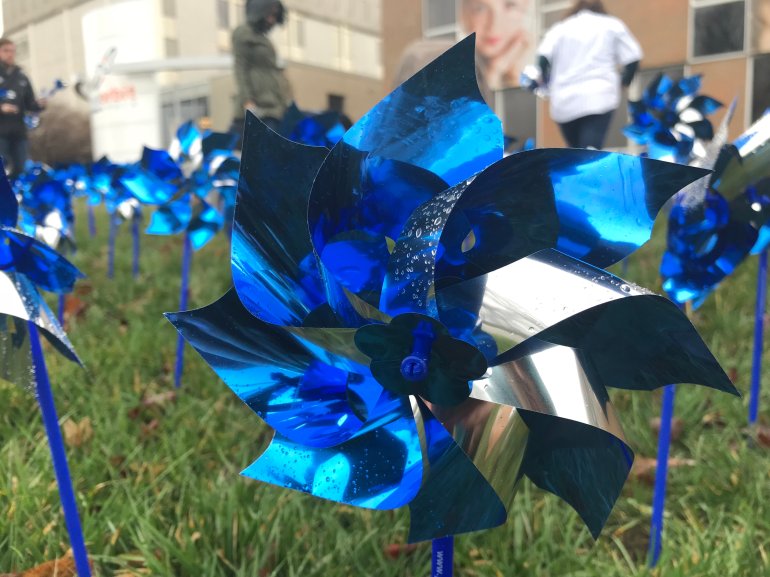 "Imagine what our state and our nation would be like if every one of those children were nurtured and nourished the way they deserve to be," said Pierce
Pierce said the number of children in the state's welfare system is at an all time high due to the opiate epidemic and said Indiana is seeing twice as many children in need of foster homes than ever before.
"We have about 29,000 children for whom the state is the parent rather than their own parent," said Pierce. "Primarily, that is a result of the opioid crisis and the fact that we have so many adults that are just gripped by addiction. That's an illness- it's not a problem or a flaw, it's an illness that needs to be addressed. They need help just as we need to stand in the gap and help their children."
Pierce said there is an unprecedented need for people in the community to consider becoming foster parents.
"There's a need like never before," said Pierce.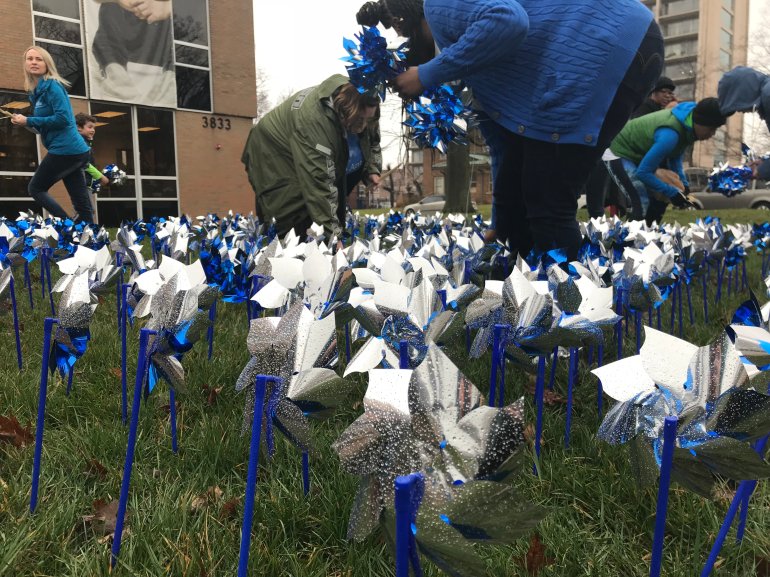 Volunteers with Anthem spent the morning planting pinwheels outside The Villages to raise awareness for children in Indiana.
"This was my first time doing this and I'm very fortunate to be a part of something, to serve a greater purpose in the community," said Stephanie Smoot.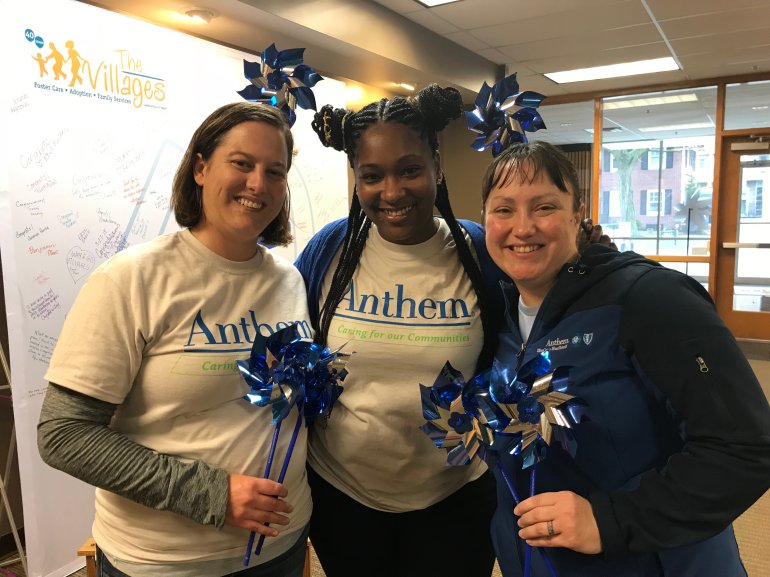 The Villages serves more than 3,000 children every day. Pierce said the pinwheel is an uplifting reminder of childhood and the bright futures all children deserve.
"With Child Abuse Prevention Month, there's a call to action to invest in the child of your life, the child down the street, the child in your child's classroom, or that child in your faith community who may be hungry for a little bit more adult love and care."
To learn more about becoming a foster parent or adoptive parent, or for more information about The Villages, click here.