This is an archived article and the information in the article may be outdated. Please look at the time stamp on the story to see when it was last updated.
Have you noticed a "storm" on radar over south-central Indiana (Bartholomew County) the last couple days? If so, you might have wondered why the radar was showing a storm, yet the skies are mainly clear.
While we mainly use radar to detect precipitation in the air, it can also pick up other elements. Anything that reflects energy from the radar beam will show up on the radar scope. In this case, military chaff from Camp Atterbury is reflecting energy from the radar beam back to the radar antenna.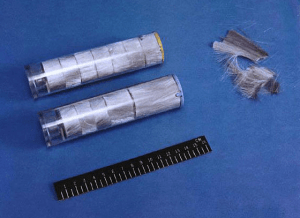 Chaff is radar countermeasure used by the military to "hide" from radar-guided missiles. Chaff is made of thin pieces of aluminum or metallized glass or plastic fibers. Aircraft create small clouds of chaff to confuse radar-guided missiles in hopes the missiles target the chaff instead of aircraft. The United States military began experimenting with chaff during World War II.
A spokesperson from Camp Atterbury says Blackhawk helicopters from the Indiana National Guard have been flying missions over the area Wednesday.
Training will be increasing at the base during the summer months.